I discovered early on that just being myself was the way to approach the whole thing. Shortly after that, I was pretty much accepted as a blue-eyed-soul singer.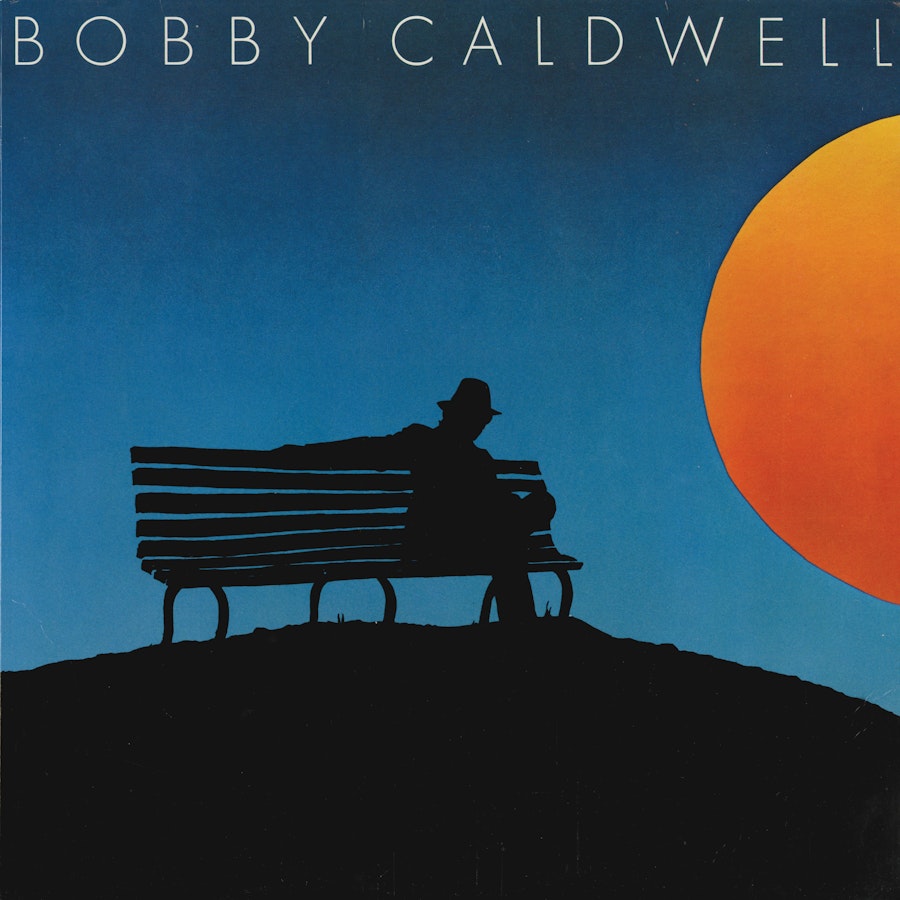 At one point during the life of Bobby Caldwell's 1978 debut album, Natalie Cole invited the young twenty-seven-year-old to tour with her. It was a gracious move from the artist who had at that point already achieved four top-five R&B albums (with two of them peaking at number one), as Caldwell himself was trying to climb into the top ten at the time with his album. 
The first stop on the tour was Cleveland—a big five-thousand-seat venue that was filled with Cole's predominantly Black fans. Caldwell's own R&B-oriented music was receiving enough airplay for the audience to be familiar with him, and most were eager to see the singer perform live for the very first time. 
Like other audiences Caldwell would greet along the way, listeners felt the plush texture of songs like his hugely popular "What You Won't Do for Love" from his debut and made their own assumptions about the dark, silhouetted figure that appeared on the cover of the LP.
"Everyone was anxious to hear soul brother Bobby Caldwell," he now recounts, laughing from his home in New Jersey. "And when I came out, you could hear a pin drop. It was unnerving at first, but I kinda got used to it and discovered early on that just being myself was the way to approach the whole thing. Shortly after that, I was pretty much accepted as a blue-eyed-soul singer."
The over-three-decade career that Caldwell boasts now was nurtured many years ago in a home where music was a primary focus. His parents were involved in theater and television in the early '50s, and shifted the family from New York City to Miami, Florida, when Caldwell was five. The showbiz spirit stayed with the family as they traveled south, with the young Bobby always encouraged to stand on a tabletop and belt out a song among family and friends.
Caldwell became a voracious radio listener at age seven, and by ten had picked up the guitar. Just as enthusiastic about the radio as he was when he first discovered it, the young boy decided that not only did he want to sing along with the songs he was hearing, but he wanted to play them as well. It was then and there that the resolute tween decided that music was what he wanted to do with the rest of his life, which his parents duly noted by expanding his vocabulary with piano lessons.
"I remember one song that was kind of a turning point for me," Caldwell says. "It was a song by Dion, and the song was called 'Ruby Baby' [1963]. I remember hearing it on the radio and getting on my bike and riding to my little local mom-and-pop record store and shelling out a whopping seventy-five cents for the 45."
Starting in his late teens, Caldwell gigged in clubs with rock bands. He says that rock was a "huge influence in my life, and I'm not talking about easy rock, 'cause I was a huge fan of everything from the Brit Invasion to...groups like Cream and Jimi Hendrix and Jeff Beck and all that stuff. During my club days," Caldwell continues, "when we were basically performing song lists of everything that was being played on the radio, we were doing a lot of Hendrix, Zeppelin, and Cream, so that left its mark on me. I don't know if I conscientiously made a decision to be a rock star."
In 1976, Caldwell released a lone single on PBR International. The funky "The House Is Rockin' " was credited to the singer on the U.S. release and to the group Sno-Ball on the Chrysalis U.K. release. By the time Caldwell was twenty-six, though, his luck had increased and he scored an album deal with the soon-to-be Miami disco empire helmed by the entrepreneurial Henry Stone.
Caldwell signed to the Clouds label, which was one of the many subsidiaries grouped together by the flagship enterprise TK Records, home to KC and the Sunshine Band and George McCrae. Stone and his artists were successfully defining the city's sound of the time with names including McCrae's wife Gwen and Peter Brown on the roster; so for the unknown Caldwell to get a two-record deal with them was a fine achievement.
Caldwell tailored his songwriting to fit in with the label's format, keeping TK's primary audience in mind and finding a lot of possibilities after turning to soul and R&B. "Before I made that deal, I would have been anything anyone would have wanted me to be at that point," Caldwell laughs.
The background of pop, Black, Latin, and Caribbean sounds that Caldwell grew up with in Miami slipped into the material the artist was writing for his debut album. The sound he landed on was peppered with strings and horns, contained traces of disco, and presented Caldwell's supple voice carrying the structurally sound songs he had created.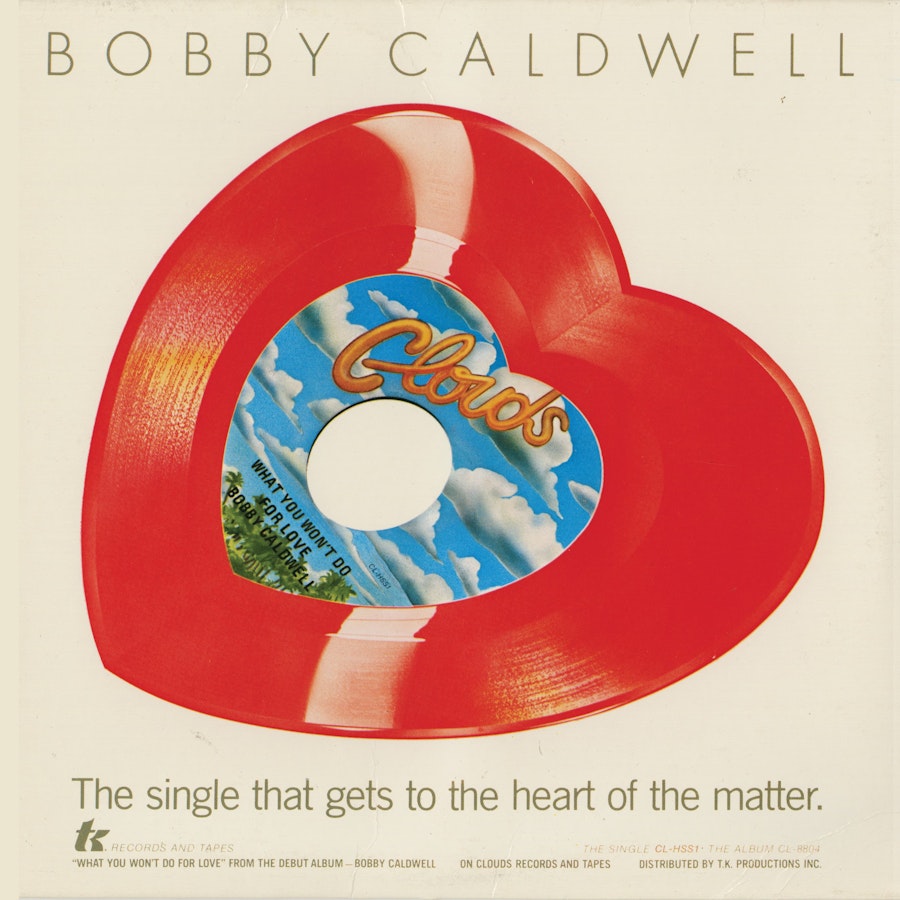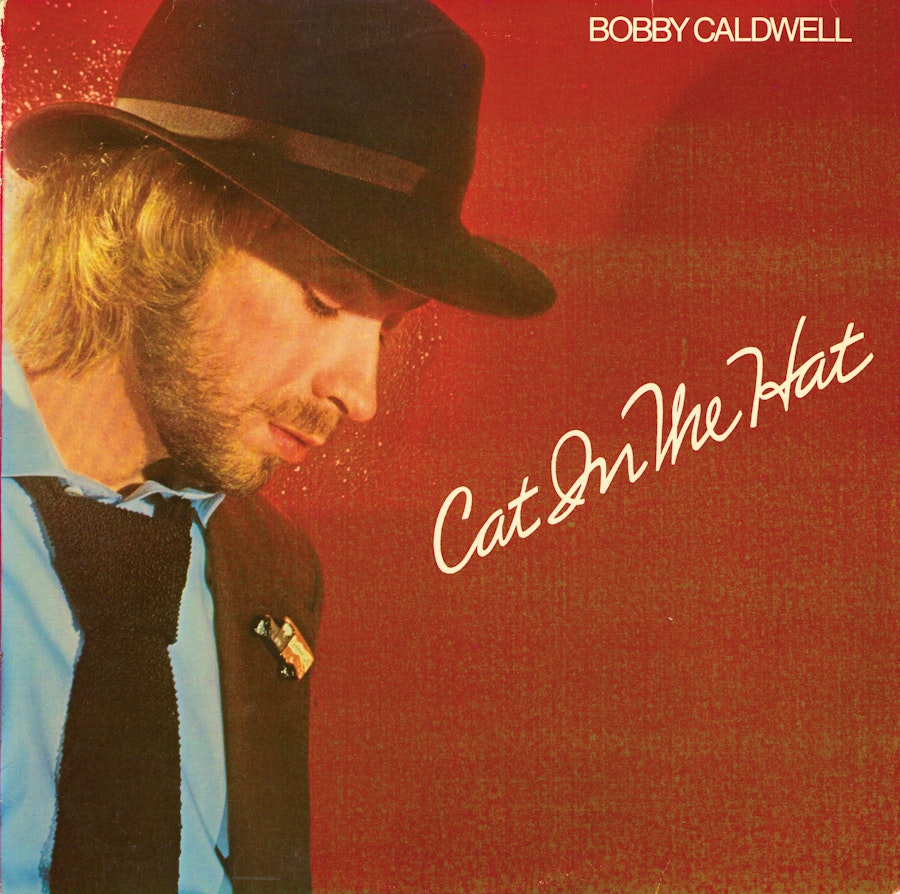 After working laboriously on a selection of tracks, he finally handed them in to the label. They returned soon after and told him that they were pleased with his efforts, but requested he cut some more material in hopes that the track list could be rounded out with a breakout single.
"Now at this point, I'm mentally exhausted," Caldwell remembers. "And bear in mind that I got so close to all the songs I'd written. I gave each song a profound amount of thought, and maybe too much. So, in haste, I went in and cut this song, 'What You Won't Do for Love.' Wrote it in a day, cut the rhythm track, overdubbed the horns, I sang the song, and literally turned it in three days after. And lo and behold, the one song I gave the least thought to," Caldwell laughs, "ended up being a national anthem."
Caldwell gave his label the single they were after. "What You Won't Do for Love" soared up the charts, peaking at number six in 1979 on the R&B chart and number nine on pop, while the album itself (which was initially self-titled and then renamed What You Won't Do for Love following the track's success) went double platinum in the U.S. The song that was almost an afterthought went on to define the sound of his career. 
Race was an initial concern of Caldwell's record label when tackling the difficult aspect of marketing his music to a largely Black audience. He had to fit in with the rest of their roster, and they advanced with a cautious approach by deciding it would be best if the young singer's face didn't appear on his album cover. 
"They kind of left me with the task to figure out how that was going to happen," Caldwell says. "So the silhouette you see on the front and back of that artwork is something I kinda drew overnight." The mystique worked mostly in Caldwell's favor. "It did have one distinct drawback though, and that was this misconception that I was actually a Black artist. And I can tell you the many ways in which it played out," Caldwell laughs.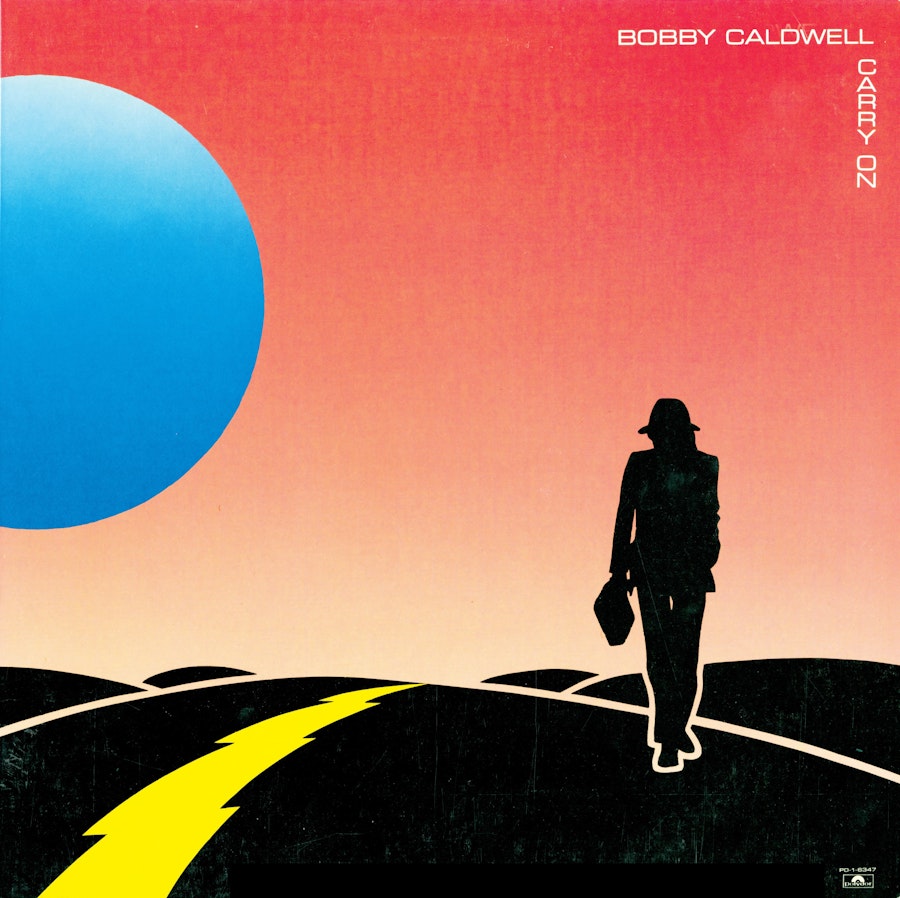 Caldwell suffered through the glorious weight that was the success of What You Won't Do for Love and its three charting singles, and he released his follow-up album, Cat in the Hat, in 1980. It didn't reach the success of its predecessor, but the lead track, "Coming Down from Love," charted at number twenty-eight on the R&B chart and nearly cracked the pop Top 40. The single's flip side, "Open Your Eyes," has seen new life recently from the likes of Dilla, Dwele, Common, and Kendrick Lamar among others, and deservingly so, as its straightforward drums and staccato piano part help create a modern-soul classic.
Caldwell left the Clouds label after just two albums, but his previous success found him a two-record deal with Polydor. Carry On—which was produced by Caldwell, who played a lot of the keys and synths—was released in 1982, scoring two minor hits, the lead-off track "All My Love" and "Jamaica," a subtle tribute to his friend Bob Marley, whom he met when Caldwell's mother sold the reggae superstar a home in Miami years earlier. While Carry On is not as endearing as Caldwell's debut, it contains some of his strongest material with the dance track "Words"; the synth slow-jam "Catwalk"; perhaps his funkiest track, "You Belong to Me"; and the excellent title track. 
After fulfilling his Polydor agreement with 1983's August Moon, Caldwell found himself without a record deal. So in 1985, Caldwell moved to Los Angeles and delved into the city's fold of professional songwriters. Once he discovered how lucrative this side of the industry could be, Caldwell shifted his own efforts into writing for others, working on songs for artists including Chicago, Boz Scaggs, Neil Diamond, and Al Jarreau. Coming to know many L.A. producers like Jay Graydon and David Foster—producers and songwriters who, between them, have worked with many including Dionne Warwick; Earth, Wind & Fire; and George Benson—Caldwell learned studio tricks and honed his songwriting craft at the same time.
"If I could name one period of time that benefited me the most, it would have to be those four years of writing for other artists," Caldwell says.
As Caldwell continued to release albums—one more in the '80s, six in the '90s, and three since 2000—"What You Won't Do for Love" walked on with a life of its own. Hip-hop picked up Caldwell's biggest track and, over ten years later, imbued it once again with a youthful perspective. In some renowned examples, Aaliyah sang over samples of it in the R. Kelly–produced title track of her 1994 debut album Age Ain't Nothing but a Number, and you can hear Caldwell's vocal sample used for the hook on Tupac's posthumously released "Do for Love."
Hip-hop's sampling of Caldwell wasn't just confined to that one track either. Notorious B.I.G. ran with "My Flame," also off What You Won't Do for Love, with the MC's 1997 single "Sky's the Limit." In the next decade, Dilla further immortalized Caldwell in the hip-hop canon with his production of Common's "The Light," which heavily samples the aforementioned "Open Your Eyes."
Caldwell says he has spoken to peers like Al Jarreau, Maurice White from Earth, Wind & Fire, and George Duke, who helped him realize the significance of his music among Black listeners. "I guess people like Notorious B.I.G. and Tupac, my confusion was, these guys were pretty young [when my first album was released]. How did they come upon my stuff? I had to conclude it was their parents." 
It's been thirty-five years since Caldwell released his debut album. When he looks out into an audience now, it's not uncommon for him to see three generations of fans sitting side by side. As families have passed Caldwell's earlier music down through the bloodline, he's continued to come up with new music. In August 2012, he reacted to the shifting ground of the music industry by self-releasing an album titled House of Cards.
"The response to the new album has been excellent. We get new stations every day. We're selling records every single day, and it's all happening here out of the house," Caldwell says. "So I guess one has to stop and ask themselves, 'Okay, do we sit and bemoan what's happened to the music industry? Or do you look at it like change can be good.' I think the answer to that is, for an artist, they're gonna find themselves working much harder, but the rewards are going to be greater."

Bobby Caldwell passed away on March 23, 2023 after a long struggle with mitochondrial damage and oxidative stress due to an adverse effect from a fluoroquinolone antibiotic.