Billy Preston is regarded as one of the most transcendent musical talents ever. Born in 1946 in Houston, Texas, and raised in Los Angeles, California, Preston spent his formative years learning the craft of musicianship alongside his mother and expanding his skill set with the piano and organ. While growing up in South Central L.A., he became enamored with the way his mother, Robbie Preston Williams, played the organ at the historic Victory Baptist Church. At the tender age of three, he began recalling and imitating songs his sister played on the family's piano. By the time he was nine years old, the prodigy was given an opportunity to direct the 150-member choir every Sunday. Three years later, his keyboarding wizardry was on full display when he backed gospel stalwarts Mahalia Jackson and Reverend James Cleveland during their performances at his home church. Around this time, in 1957, he was discovered by a casting director for a film, St. Louis Blues, about blues composer and musician W. C. Handy; Preston was cast as a young Handy while Nat King Cole portrayed an older Handy. Later that year, at age eleven, Preston appeared on Cole's television program, The Nat King Cole Show, where he sang and played the organ beside Cole. St. Louis Blues premiered in 1958. These two opportunities introduced Preston to a larger audience. 
For the next few years, his virtuosic gospel performances at Reverend A. A. Allen's evangelical tent revivals and throughout the Los Angeles area caught the attention of superstar rock-and-roll artist and ordained minister Little Richard, who invited him to join his band for his upcoming tour of England and Germany in 1962. During the tour, Preston was able to showcase his ethereal command of the Hammond B-3 organ, play secular music for the first time, and invigorate show attendees. In a stop in Hamburg, he met a quartet of young Englishmen who were the opening act and would become a major part of his musical career in the forthcoming years. Despite being forbidden to play with the Beatles on this tour by Little Richard, a friendship between them was formed.
Within the same time frame, Preston met soul recording star Sam Cooke, who asked him to join his band, and, being blown away by Preston's talent, signed him to a recording contract with his Derby Records label. This resulted in Preston's debut album, 1963's 16 Yr. Old Soul, as well as being featured as an organist on Cooke's 1963 album, Night Beat, and on its hit "Little Red Rooster," a rendition of the Willie Dixon blues song. Following the untimely death of Cooke in 1964, Preston continued recording instrumental albums, highlighting his extraordinary capabilities on organ: 1965's The Most Exciting Organ Ever for Vee-Jay Records and 1966's The Wildest Organ in Town! for Capitol Records, which was arranged by a young Sly Stone. In 1966, while performing as a member of the resident band of ABC's television musical variety series Shindig!, Preston met Ray Charles, who hired him to play on his number one hit, "Let's Go Get Stoned."
In 1969, Preston traveled with Ray Charles to London, where he reconnected with the Beatles seven years after their initial meeting. George Harrison invited him to stop by the Beatles' new Apple Records studio, where they were filming the feature music documentary Let It Be and struggling to find inspiration to complete an album—and on the verge of breaking up due to musical and personal conflicts (Harrison had already quit and just came back). Preston's visit was the jolt of creativity they needed, adding signature Fender Rhodes grooves to "I Need a Feeling," "Don't Let Me Down," and "Get Back" during the Let It Be sessions, as well as participating in the following studio sessions that culminated in the 1969 release Abbey Road. (Preston's funky solo on their number one smash "Get Back" led to the group sharing a performing credit with him.)
That same year, Preston signed a recording contract with the group's Apple Records label. This partnership brought him an unprecedented amount of international recognition. He recorded two moderately successful albums for the label, 1969's That's the Way God Planned It and 1970's Encouraging Words, both produced by George Harrison, who also utilized Preston's unique skills on his solo debut, 1970's All Things Must Pass. That same year, just as the Beatles had officially called it quits, Preston left Apple Records to start fresh and sign a new recording contract with A&M Records.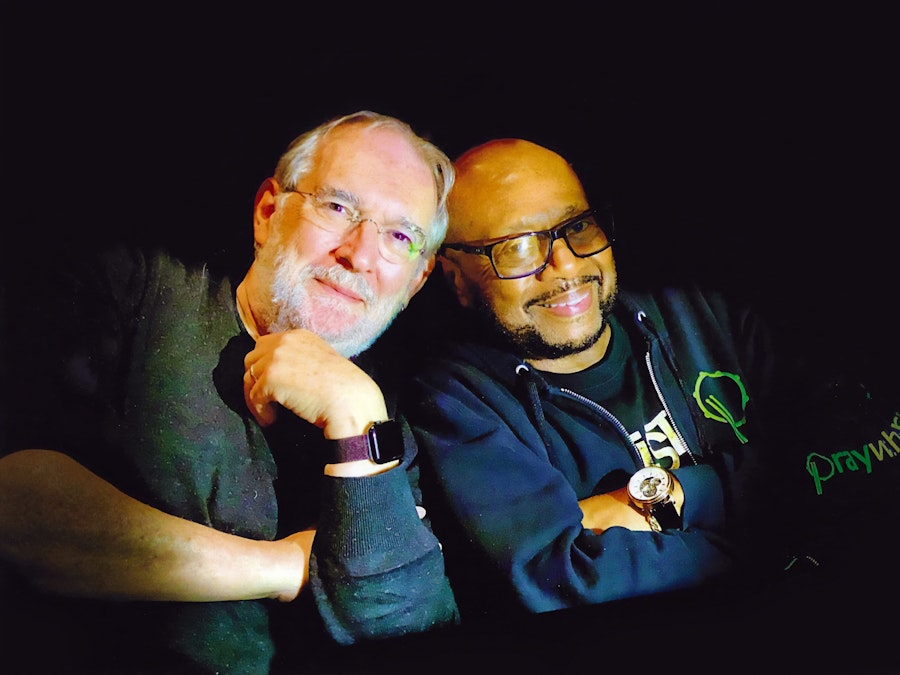 During the recording of his A&M debut, I Wrote a Simple Song, Preston brought on the mighty drummer Manuel Kellough, who he had met years earlier when Preston was a frequent visitor to the club Maverick's Flat in Los Angeles's Crenshaw District. The sessions were recorded by Tommy Vicari, a young engineer who had been recently hired by the label. Due to their youthful ingenuity, the team incorporated cutting-edge recording techniques to give Preston the opportunity to shine on wax once again.
On November 8, 1971, I Wrote a Simple Song was released. The album spawned one chart-topping single, the groundbreaking instrumental "Outa-Space," as well as the notable tracks "I Wrote a Simple Song," "The Bus," and the title track. In an effort to delve into Preston's music-making process on I Wrote a Simple Song and to celebrate the fiftieth anniversary of the album, we spoke with two of his main collaborators, legendary drummer and bandleader Manny Kellough and engineer Tommy Vicari, who provided vivid details on how this record was conceived.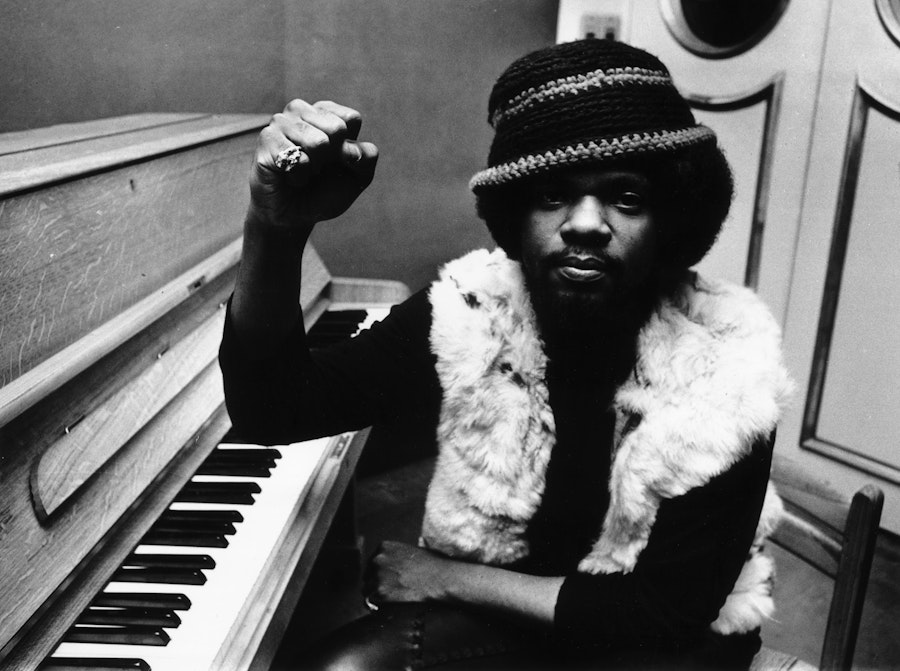 What is the story behind your first meeting and working with Billy Preston?
Manny Kellough: I first met Billy Preston in Los Angeles in 1968. I was playing with my little high school band in L.A. at a place called Maverick's Flat. Billy used to come in and listen to us play pretty much every weekend. One Saturday night after we finished playing, he was in there and he was leaving. I jumped off the stage, and I ran out and caught him. I said, "Excuse me, Mr. Preston." He turned around and said in a kind of sarcastic tone, "Yes, yes." I said, "My name is Manuel Kellough, and I'd love to be your drummer." He replied, "You would love to be my drummer? That's wonderful because I like the way you play." From that day on, I was with him for twenty-five years.
As a matter of fact, I was the one who put the band together. I picked all the musicians. Some of the musicians came from my little high school band called the Rhythm Rebellion—[horn players] Charles Garnett and Rocky Peoples. Then, the guitar player and the bass player went on to be with the group Rufus. I started working with him when I was sixteen or seventeen years old. All of us were fresh out of high school.
Tommy Vicari: I was a staff engineer at A&M Records, and I was in the beginning of my third year of working there. I worked there four years, and I was an assistant for two years. At that time, A&M had an apprentice program, and I got a job there as an apprentice. Before that, I had worked at Capitol Records. I delivered mail in the mail room. I'd work eight to five, and then after work, I'd ask one of the producers there if I could go and hang out in the studio. I would stay there until midnight or something and go back to work. I was eighteen or nineteen years old. This was not a big deal at that time.
[A&M] would give you a three-month trial period, and at the end of three months, they would evaluate you. They would let you know if you could stay on. I made it through that trial period, and I became an assistant and worked on a lot of records with the engineers like Hank Cicalo and Larry Levine. Hank Cicalo did Tapestry, Carole King's record. Larry Levine did all the Phil Spector and Herb Alpert records. Larry Levine was the chief engineer. [The label] was owned by Herb Alpert. I started working with Paul Williams, and I was an assistant on Joni Mitchell's record. A&M [Studios in Hollywood] was like an oasis of music in the '70s. Every day you went to work, it was Joni Mitchell in Studio C, or Cat Stevens, Joe Cocker, Burt Bacharach, Herb Alpert, Sergio Mendes, Paul Williams, and Barbra Streisand would be around. It was just this amazing place where all these people were. When the engineer came into the studio, I would have everything prepared for him. At that time, we were working basically on eight- to sixteen-track machines.
I started working with Paul Williams, and I started doing his records. We did his solo records. He had done all the songs for the Carpenters and Helen Reddy, and we did movies called Phantom of the Paradise [with Paul Williams] and A Star Is Born with Barbra Streisand. One day I came to work, and Sandi Smart—[who] was running the studio—said, "Hey, Tommy. There's a session here. Nobody wants to do it." I asked, "Well, who is it?" She replied, "It's Billy Preston. He's the fifth Beatle."
She said, "You want to do it?" I responded, "Yes, I want to do it. I'll do it." It was booked. They came in, we set up, and I started doing Billy Preston's records. There was no meeting of any kind. I got assigned to do this record, and we hit it off. Manuel [Kellough] and I hit it off immediately. The first song we did was basically a jam. It was just a jam that they did in the studio. There was no title for it. At that time, in 1971, everything was really psychedelic and kind of out of sight. The big phrase was, "It's out of sight." I said, "Well, why don't we call this song 'Outa-Space'?"
When you were putting together the band for Billy Preston, what were some of the things that you were looking for in the musicians who would be playing on his first album on A&M Records?
Manny Kellough: I think Billy enjoyed the way I played and liked me as a person to take my word. When I told him, "Hey, these are some good players. Let's give them a chance. I've worked with them. We went to school together. We all know music. We've played together. Not only are they good players, but they're good people." From that point on, it was never a situation where he'd ask, "Why you say that?" Rather, it was, "Okay, man. You're the boss." Then he started calling me "Deacon." He'd tell me, "Okay, Deac. You're the man, Deac. Whatever you say." I started picking a lot of players, and through twenty-five years, it never changed. I ended up being the bandleader, road manager, and everything. He put a lot of trust in me, man. To this very day, I look back on that, and sometimes, I get choked up thinking about how much confidence he instilled in me.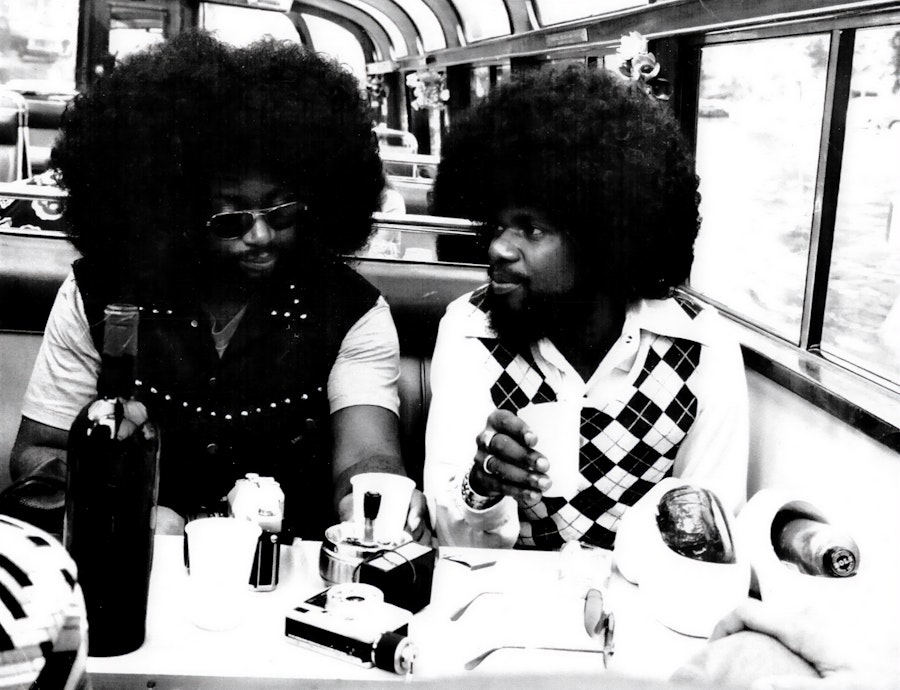 What type of album was Billy Preston looking to create?
Manny Kellough: That's a good question, because I didn't know at that time what he was looking for. By being so young, I was excited to go in the studio to work with someone like Billy Preston. I was just excited to be there, so whatever he presented to me, or whatever he wanted us to do, I was going to do my best to support that mentally and musician-wise. Whatever he had to present, I was on board for.
Can you describe the collaboration process between you and the other members of the band? Because Billy Preston had just left the Beatles' Apple Records and signed a new recording deal with A&M Records.
Manny Kellough: When it came down to the conversations about what we were going to do, we never really knew what was on Preston's mind until we got to the studio. He would start off a song and begin to feel something. A lot of stuff was created right then and there. Then there were some other times when things were pretty well thought out. Basically, being in the studio, he would start playing a groove on something, and then he would just tell me to come on in and play. Then I felt where he was at, and I would start playing. We never had rehearsals or anything until we got in the studio. We laid it down. Most of that stuff that you hear on that I Wrote a Simple Song album was done in one take. There were no rehearsals done whatsoever. All of our stuff was done in one take. If you remember the song on the flip side of "I Wrote a Simple Song," it was the first big hit that we had called "Outa-Space." It was nothing but a jam session, man. It wasn't even planned. Tommy Vicari just happened to have the tape running. He had tape running for everything and captured it from beginning to the end. He didn't turn the tape off until we stopped playing.
Tommy had a lot to do with that, because he knew the room. After speaking to Preston, he wanted everything set up to bring out the best sound from each one of us. As a matter of fact, I remember when I first started recording, Tommy Vicari came over to me and gave me his wallet. He taped his wallet to my snare drum. I looked at him like he was crazy, because I didn't know nothing about that. Then after I listened to it later on, man, that stuff sounded fantastic! I started putting toilet paper on my drums to try to get that sound, because I couldn't get his wallet. [laughs] He knew how to place everything, along with putting Billy in the right place. Sometimes, Billy and me would even interact together. Sometimes, Billy and me laid down tracks, then everybody else would come in to overdub, depending on how Tommy wanted to do it or not. He'd say, "We'll just lay down keyboards and drums and come back and grab bass and guitar." It was trial and error. There was a lot of experimental stuff going on, since Tommy was new and we were new. We were both feeling each other out back then. Everything worked for the good.
Tommy Vicari: Oh, it was great. It was very collaborative. It was very quick. They didn't labor on any of it. We'd do two or three takes of each tune and that was pretty much it. I would go out in the studio, and there was a joke that I would say—I told Manuel to put my wallet on the snare to deaden it down a little bit. We would tune his tom-toms, and then I would set the bass on one side of Manuel. I put the guitar on the opposite side, and I would put Billy on piano in front of the drums in the center. I put a vocal mic on him, or sometimes he would sing live. Sometimes, they would cut the track. I don't believe we ever used the click track or anything like that. They were pretty tight. 
Everybody was having a lot of fun. [Persuasions singer] Jerry Lawson came in, looked at me, and asked, "Are you having fun?" It was fun. The music was funky as hell. Billy was dynamic. I remember he would literally be kicking the piano. It was just part of the sound of the record, and he'd hit the piano really hard. What he would do is, he would cut the track with piano, or he would cut it with Clavinet or in some cases with harpsichord. Then he would put the B-3 organ on it. His B-3 playing was one of the most stylish things in the world. He was just as amazing on the B-3 as the piano. It was a really fun experience. There was never any kind of any disagreements of any kind. 
Billy knew exactly what he wanted. He went in, he cut the tracks, and he'd go, "That's it. Let's do a vocal." And, boom, we'd do the vocal, put the B-3 on, and that was the way it went. We never labored on anything. The only thing we ever labored on was the mixing of that record. We started, and I did a string day on a Friday night on "I Wrote a Simple Song." After that, we went back in the mix room, and we mixed the entire album from Friday night to Sunday morning at six o'clock. I was booked to come back at one o'clock in the afternoon with George Harrison [to do the final mix for the triple album] The Concert for Bangladesh. I remember walking to the studio and saying to myself, "Okay. This is what you always wanted to do." And I was just burnt. [laughs]
What was the typical studio routine during the making of the album? 
Manny Kellough: We never started recording until around midnight, man. When everybody else was gone, the studio was quiet. We had the whole studio to ourselves. There was no clock. We didn't get out until the sun was up. When we came out of the studio, it was another day. If we wanted food, the road manager would take the orders down. This was before I became road manager. [laughs] He would call out to get some food from a place that was down the street from A&M Records called Pink's Hot Dogs. We probably made them people rich, man, as much as we ate at Pink's. Other celebrities ate there too. It was [and still is] on the corner of La Brea, about two blocks away from A&M Records.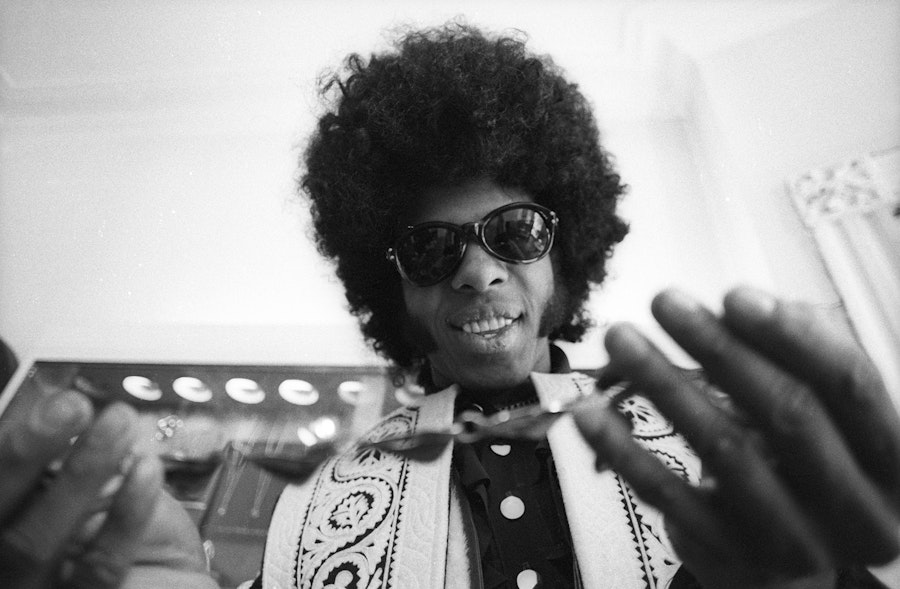 Tommy Vicari: There were no set 10:00 AM to 6:00 PM kind of things. I remember the times when Sly Stone would come by. I was in the studio with Billy one time on a Friday night, and Sly Stone called me. Someone said to me, "Sly Stone wants to talk to you." I replied, "Sly wants to talk to me?" I got on the phone, and he said, "Listen, I want to come in to record." I responded, "Oh, cool. On Monday, we can record." He replied, "No, no, I want to come in tonight." I said, "Sly, I can't really do it tonight. I'm working with Billy." He said, "There's going to be a change of life if I don't come in tonight." I realized he was saying there was going to be a change in my life. 
They started coming in. They started bringing in Sly Stone's equipment into Studio A. I was in Studio B with Billy, and I was running back and forth trying to set up everything. I came out of Studio B, and Sly recorded everything in the control room. I came out the door, and they had the grand piano on its side going into the control room, and I was going, "Whoa, whoa, stop!" Anyway, he would show up. Sly would go through the door in a white outfit, go out the door, come back in in a red outfit, go out that door, and then he would come back in in a blue outfit. He would change clothes three times before he would come to the studio, and then we'd end up at his house. Other than the times when Sly was there, we were very productive.
The way we worked with Sly was, I would end up at Sly's house at six in the morning watching the sun come up and go do another track. I had eight tracks. It's a long story. I don't know if you're interested in that, but he had a house. It used to be John Phillips's house with the Mamas and the Papas. We'd get all the tapes, and we'd go to Sly's house, because Joe [Greene] and Billy [Preston] would say, "We're going to Sly's house." I'd say, "Well, it's two in the morning. Okay, we're going to go to Sly's house." We'd go to Sly's house. When we got there, we couldn't find Sly. The studio would be locked. Sly's guys would break the door down, and we'd go into the studio. Nothing got done. It was just nuts.
I Wrote a Simple Song was a pretty simple-sounding record. They got better as they went on. By the time Billy left, we were getting really good. I thought we were on a roll. If you listen to those records, they were saying something. I really wish I could remix that record. I know I can mix it better now than I did then, because, especially doing it in thirty-six hours straight, it was just crazy. But me, Billy, and [singer and songwriter] Joe Greene in that studio, all night long, all day, two days straight through. Don't ask me why. I don't know why. I don't know why we did it that way, but we did. The productivity was really good. We worked really fast, unless we had any distractions from other artists. It was never a drug-fest or anything like that. We were working. He was very quick. He could play. He was a very articulate player. He'd been playing since he was on The Nat King Cole Show at eleven years old. He had been playing for a long time. I only knew him from working with the Beatles. I didn't even know him up until that time. I knew a lot of other artists, but I never ran across Billy, even though he was there playing with a lot of R&B artists as a backup guy. Was it Little Richard?
Little Richard, Ray Charles, Sam Cooke, and a plethora of other iconic artists. 
Tommy Vicari: Billy didn't want to waste any time. He was not about wasting time. It was a very simple recording process. It wasn't terribly elaborate. It was all analog. Later on, as I got better, I started to experiment a little bit more with the audio. At that time, it was pretty simple. There were not a lot of dynamic microphones. I think I used a [Neumann] U 87 on his vocals, and I used two microphones on the piano and put them over the hammers. He kicked the hell out of that piano. The piano just sounded amazing. There were two dynamic microphones on it. The drums were basically mono. If you listen to the stereo version of that record, the bass is a little bit to the left and the drums are a little bit to the right and the vocals are in the center. It's not like stereo sound now. Like I said, it was eight tracks, so I made sure I had to mix the tom-toms, the overheads, and everything together for Manuel [Kellough]. We tuned his drums. We didn't edit. I've had other sessions that took a lot more time and were more difficult than Billy's. Billy's were just pure fun. The music was great. In those days too, there was no Auto-Tune or anything like that. They'd go out and sing it. The background singers would sing it from the beginning of the song to the end of the song. There was no pitch correction. They were actually singing and playing. By the way, it was all mixed by hand. There was no automation. To this day, I wish I had taken the hi-hat out of the classical section and just made the classical section much louder. I was a kid back then. The bottom line is that the music still sounds great.
You mentioned Sly Stone. When you were working with Billy Preston on this album, was he creating his There's a Riot Goin' On album at the same time in 1971?
Tommy Vicari: Yes, that was the record I was working on with him. That's the one he wanted me on, and I think the only reason he called me was because he had heard Billy's records. Sly was in a real whirlwind. He was doing a lot of coke. It was the beginning of the end. He got thrown out of his house, and he was not showing up to concerts and stuff like that. I was in a room with him and Billy at eight in the morning, not doing really anything. That's what we were all doing at that time. It wasn't really fun because we weren't making any music. I didn't finish any of that record. I did work on it with him. Whenever Billy said, "Sly's coming." I'd go, "Oh Christ." [laughs]
When he came in the studio, they were setting up at Studio A. I would go in there and there would be a thousand cables all over the floor. Sly would say, "Where's the Clavinet?" I had to literally chase the cable down and find out where it was going. Then, one of his bodyguards would go, "Where's the Clavinet?" Then someone else, "Where's the Clavinet?" I'd go, "Hold on. Let me pull it. I'll find it." [laughs] He had all these big, burly white guys with broken noses around him. It was crazy. It wasn't anything like Billy's session. Billy's was more directly to the point. I never heard a completed track [on Sly's album], and I worked on the whole damn record. I never saw the genius. I knew he was one, but he got too deep into drugs. It's too bad because he was really an innovator, and we all loved him. He was dynamic when he was doing it. There was a lot of good music made. We were making a lot of good music, but it did get crazy. 
Earlier, you briefly mentioned some of the microphones you used in capturing the sound quality. What were some of the other microphones and equipment that you used to capture the sound on this Billy Preston album?
Tommy Vicari: Well, usually I would take it direct, or I would mike the amplifier, but most of the time I would take it direct. On the guitars, I would usually use a [Shure] SM57. Over the drums, I would put a Sennheiser 421 on the tom-toms and piano. On the kick drum, there might have been [an Electro-Voice] RE20. On all the snare drums, there would be an SM57. The hi-hat would have some 452-type microphone. I don't remember the overhead. It could have been a 414 AKG C12's or something like that. It was simple. Vocal mics were Shure 87. I would mike the B-3, top and bottom, because Billy used to play the bass pedals. A lot of times, I don't even like to play at the bottom anymore because they don't play the bass. It gets in the way of the regular bass. Billy had a way of making it not get in the way of the bass layer, I would mike the bottom. I would use a lot of dynamic microphones, basically.
Where would everyone be positioned in Studio B during the recording phases for this album?
Manny Kellough: Preston and I were pretty close together. I was in the middle. Billy would be to my right, if I can remember. The bass player would be on my left. The guitar player was sitting right in front of me, who was David T. Walker at that particular time. I'm trying to close my eyes and picture it. That's a very good question. I remember Billy being to my right, because we would always have eye contact with each other like that. Even onstage, the way we were set up, I would be in the middle. Billy would be to the right. The Clavinet would be stage center. 
Tommy Vicari: If you were looking at the control room, Manuel would be against the wall in the middle. The bass player would be to his left. The guitar player would be to his right. Billy would be in the center with the piano, and he would have a vocal mic or a talk-back mic. He might sing, or he might not sing. A lot of times, I think he would get up and sing. He would track it, and then he would get up and do the vocal. However, there were some times where he would sing while he was playing piano. I would put the SM 7 or something like that over the piano. The SM 7 was a microphone I used on Paul Williams all the time, and Joni Mitchell and I ended up using it. We only had one. It was the Michael Jackson mic. It has been around since the '70s, and you will see it everywhere now, but at that time, it was only a $200 mic. It was a very directional microphone. Then, of course, the strings, horn parts, and the horn players. We would do them separately. We had a string date for "I Wrote a Simple Song," and that was done on Friday night. 
I did a movie recently called If Beale Street Could Talk. At the end of the movie, Billy Preston is singing "My Country 'Tis of Thee." I'm sitting in the movie. I scored the entire movie. At the end, the song comes on. I'm going, "Wait a minute. This is from I Wrote a Simple Song. I recorded that in 1971 with Billy." I called the composer, and I said, "You're not going to believe this, but I recorded that last song in the movie." He told the director, and it was like they just picked it out of the blue because it was so relevant to the movie. Like Prince singing at the end of Spike Lee's movie [2018's BlacKkKlansman]. I did that song fifty years ago, and here I've just done the score to the whole movie. It's pretty amazing to think about it. I'm very fortunate.
That is a great story about "My Country 'Tis of Thee." It's the last song on side two of this album.
Tommy Vicari: There you go. I sat in the theater, and I said to myself, "Where do I know this from?" I looked at my phone, because I have all these records on my phone, and I go, "Oh my God. I did this record. I recorded this record." There was a great record called "The Bus." It was in a movie or something. It was a cool record. One of the lyrics was, "The nasty pig wouldn't make my bail." It was harsh, but in a sense, it was not harsh. It was the truth considering George Floyd and everything else going on today. It's like you were saying. We're still there, which is really heartbreaking to me. At times, I have to give it a break, because emotionally, it makes my blood pressure just go through the roof.
I have grandkids. They're eight years old. They have all kinds of friends from different ethnicities. To see this shit going down again is just terrible. I've come to the realization I'm not going to see it ever change. I just don't know what's going to come from our kids. I don't know anymore. I've been around the world, and I've seen these things around. Look, we're definitely better than some places in the world, but we still have never dealt with race in this country. We've never dealt with it. When we do, it's always half-ass. 
You're exactly right.
Were there conversations that you all had that led to some sort of an idea, whether it be songwise or from an engineering standpoint?
Tommy Vicari: Well, Billy would tell me what he wanted to do. Billy would say when he needed an arranger for the horns. I suggested Clarence McDonald, and he did all the arrangements for that. Then, Billy told me he was going to get Paul Riser to do some of the strings. He would ask me, "Can you get me a Clavinet?" I would book all that stuff for him. He'd say, "I need that, Tommy. I need these singers. I need some singers." I would put out the word for Clarence [McDonald]. We'd pick the singer. He had a clear vision of what he wanted to do and how. I would give him ideas and stuff like that. He was very open to any ideas. It was all pretty simple stuff. It wasn't as complicated as it is now. It was done fairly quickly too.
I felt like part of the band, until, of course, he left with Bob Margouleff and Malcolm Cecil. To be a part of that creativity was really, really satisfying and rewarding to me. Just to be in this guy's presence was amazing. I wasn't used to any of the politics. The record company forgot to put my name on the record and shit like that. That stuff is just management screwing up. I don't think it was Billy who did that. My name eventually got on the record, but it was disappointing when you put that much effort into something and then they tell you, "Oh, I forgot it." 
There were times when Phil Spector would come in and listen. Mick Jagger came in with Charlie Watts, because he was part of that whole scene. As a kid, I was like, "This is just crazy." Out of all the guys at A&M Records, I was his engineer. It was pretty great. Then, I went on to do a lot of other stuff. I have a gold record on my wall of "Outa-Space."
Were the background vocalists in the studio when you all were there as well, or did they come in separately and do their backgrounds?
Manny Kellough: Unless we were doing their particular song when Billy was doing background vocals on that day or night, they were not there. They would come in and do overdubs later. Very seldom did he do backgrounds at the same time as he was doing the rhythm section.
Can you talk a little bit about the importance of the rhythm section?
Manny Kellough: The rhythm section in any organization is the foundation. You got your keyboard, bass, and drums. That's your basic trio. Anything other than that is what we call sweetening. It's putting the icing on the cake. When you lay down your bass, drums, guitar, and keyboard, you can ride on that from now to next year, man. You don't really need anybody else. The basics in any musical setting is a good, strong rhythm section. Being able to not only play but listen and play together is crucial. Playing together is what makes a tight, strong foundation.
For the songs on this album, were they mostly done in the studio? 
Manny Kellough: There was a lot of stuff that Billy would do at home on his own. He'd be up in the middle of the night and get up out of bed. He would tell me, "Deac, I wrote this last night. I got up and wrote this simple song. Listen to it. It's a very simple song." All of the tunes we did were not complicated at all. Anybody can understand the groove. Anybody can understand the lyric. Needless to say, you can't understand stuff that's going on today. Some of these tunes, and I'm afraid to say a lot of them, you can't even call music. If you listen to some of the simplicity of the way Billy wrote, you would get a really good idea of where he was coming from, because he wrote about a lot of situations and things that were going on.
Tommy Vicari: My job was to capture the magic in that studio and have the tape running. That's what it was. I had to be ready when the magic happened, and that's what I did. If it wasn't me sitting behind the board, it would have been somebody else, and they would have had their name on I Wrote a Simple Song. It just so happened it was me. I was genuinely into it. It was the most important thing in my life at that time, so I did the best I could. I always remember it being great. Manuel was and still is a great guy. He was always very cooperative, and I was always very enthusiastic and supportive. With Billy, it wasn't even like we had to punch in a lot. He would just go out and sing the damn song. It was uncanny.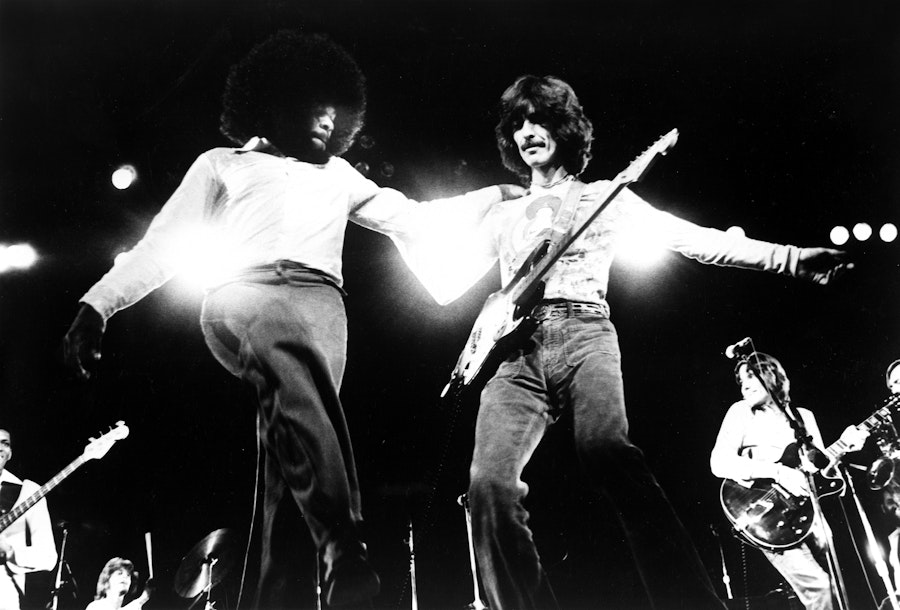 Manny Kellough: I remember I was sitting right next to George Harrison in the studio. When he did that solo [on "I Wrote a Simple Song"], Tommy Vicari captured that sound. As a matter of fact, there was nobody else in the studio except for Billy, Tommy, one of the writers, Joe Greene, and myself. Joe was also the road manager. He was in the studio, but that was a very closed session. Most of our recording sessions were very closed. That's why they were at midnight. George Harrison was one of the nicest people I had ever met. I met him and all of the Beatles. I met Paul. Paul was very nice. All of the cats were very nice, but for some reason, George just stood out like a big idol to me. You could ask him anything, and he was just sitting around cracking jokes with us.
Tommy Vicari: I remember when George [Harrison] came in. We were in Studio B. I put a tape on to record and everything. He didn't say anything, but he was very nice and played this slide guitar on "I Wrote a Simple Song." To me, it was just George Harrison coming in to record. I was in awe of the guy. It was all very professional. I don't remember staying up all hours of the night. We just kind of did what we needed to do and it was over. I remember one time I was playing back some of Billy's songs for Mick Jagger and Charlie Watts. Phil Spector came in, and he said to me, "Why are you playing it so loud?" I replied, "Well, it worked for you." [laughs] He was always notorious for playing his music really loud. He had eight speakers up there. I was playing it for Mick Jagger. I don't think it was that loud. It was great.
I don't think that whole album took three weeks. 
Yes, you're correct. It was just under a month. It was recorded during some of February of 1971 and then between August and September of 1971.
Tommy Vicari: It might have been because he may have been touring or something. There were these incidents with Sly [Stone] that interrupted the real recording, but I don't recall it being any length of time. I worked on records that took a whole year, but not this one. I don't know what else to say other than it was one of the highlights of the beginning of my career. I always look back at it. I have the plaque hanging right next to me because it was the first one. It became a huge hit, and then I became noticed. I started working as a working engineer. I appreciated the sheer genius of [Billy Preston] being able to play the piano like that. I've been really fortunate to be able to work with so many people. I walked into this experience, and here we are talking about this record that we did fifty years ago. 
How did some of the songs come together for this album?
Manny Kellough: "Swing Down Chariot" was done on the spot. It was a gospel tune. It was something he felt right then. We just did it. I don't know what he was feeling at the time we recorded that, but I think he started playing and singing the lyrics "swing down sweet chariot." This was something he felt compelled to play at the time.
On "Should've Known Better," the lyrics came from something that he was experiencing at the time. If you listen to the lyrics, it will tell you what he was thinking about. 
On "God Is Great," Billy was deeply religious. Those lyrics are telling you a story about the way he felt too.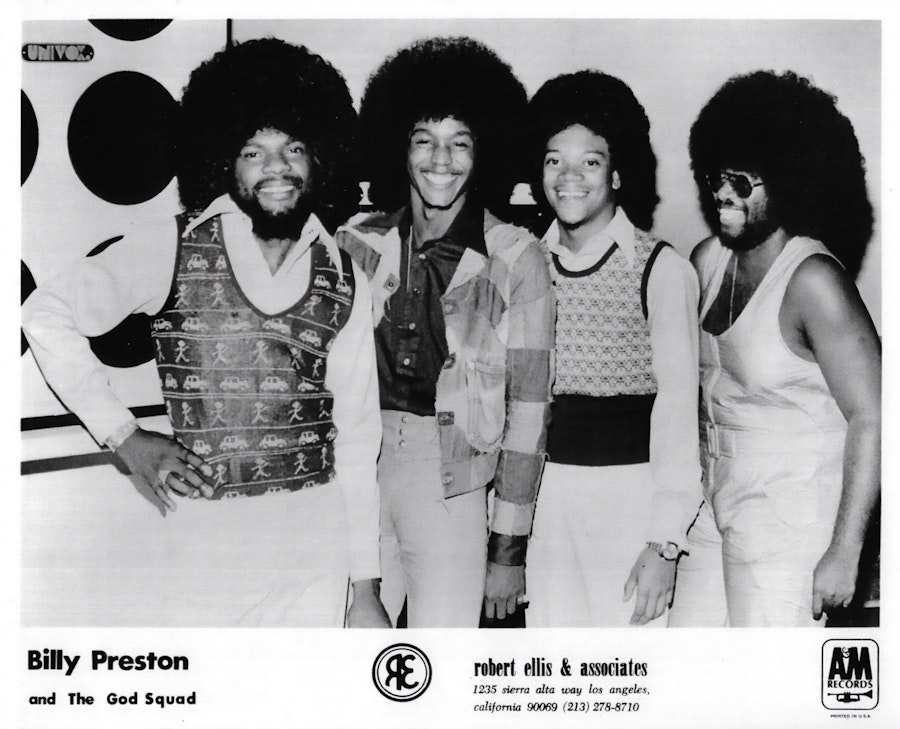 When Billy heard Ray Charles do "America, the Beautiful," I think Billy wanted to do a twist on "My Country 'Tis of Thee." Billy played on Ray's version of "America, the Beautiful." There was a lot of Ray Charles in Billy Preston. Again, none of this stuff was rehearsed. A lot of stuff that Billy did was like the stuff that Ray Charles did. You never really knew what Ray Charles was feeling. I had the pleasure of playing with Ray Charles as well, and you never knew what he was feeling. We were on pins and needles every night. It was the same with Billy. Playing with Billy on a nightly basis was just an experience. It was like, "Okay. What are we going to do tonight?" I had to pay attention and watch what he was doing. He may come out of one tune, and in the middle of it, go right into something else. I had to be quick enough to think about where he was going. A lot of the tunes in the studio were done like that. "John Henry" was done right on the spot too.
"The Bus" was another one that was done right on the spot. "The Bus" was done for a movie called The Bus Is Coming. If you listen to the lyrics of that song, it was about a Black soldier coming home from Vietnam and his brother was killed by some racist cops, which Billy was talking about back then in the '70s during the Vietnam era. There was no rehearsal. We didn't have time to rehearse. We just went and did it, man.
Did you have friends who were drafted into the Vietnam War?
Manny Kellough: I did. I had a couple of my high school friends that went to Vietnam that I played with in the high school band. They never came back. We grew up in the same neighborhood. Walter Stuckey was a good buddy of mine. Another guy, by the name of Joe Adagus, was a drummer. We were all in band together. They got drafted. I was blessed that I didn't get drafted. I was left out for a reason.
One of the themes in Billy Preston's work was his devotion to God. On his albums, there were always a handful of songs that were gospel-based in nature. Did he talk with you about the importance God had in his life and how he impacted his musical approach?
Manny Kellough: Yes, always, even from his Apple Records days. I never really had to ask him stuff like that because he would be so expressive in some of the music that we were playing. "God Is Great" sounded like a symphony. He never closed a live show without doing a gospel tune in it. Mainly, he closed the show with "That's the Way God Planned It." If there was an encore, he would come back on and finish it with "I Want to Take You Higher" or vice versa.
What was it like hearing one of the songs you had a direct hand in engineering and mixing on the radio for the first time?
Tommy Vicari: Well, I was doing what I had always dreamed about doing as a kid. I couldn't believe what was happening. I remember after a week of working with George Harrison on The Concert for Bangladesh, I had a set vacation time. Because I was a staff engineer, it was like you were assigned gigs, and if you couldn't be there, they would assign someone else to it. My vacation came after Norm Kelly took over on George Harrison. I remember my roommate and I were in Maui, Hawaii, and it was five o'clock in the morning. We were driving up to watch the sunrise up on this volcano that's there called Haleakala. As we were driving up, it was pitch black. We were driving up the side of the volcano, and "Outa-Space" comes on the radio. It was like a Wayne's World moment. We were going, "Oh, wow. This is fantastic." We were going to see the sunrise, and I think we were a little elevated. [laughs] By the way, that record was the B-side to the single. Some disc jockey somewhere in the Midwest turned the record over and played "Outa-Space." After it was done playing [that day in Maui], the disc jockey said, "In case you're interested, that record just became number one in the nation." We both looked at each other and said, "Are you kidding me?" [laughs]
After you finished working with Billy Preston on this album, you transitioned to working with George Harrison for The Concert for Bangladesh. It is quite impressive that you worked with two artists affiliated with the Beatles so early on in your engineering career.
Tommy Vicari: Yes. It was amazing to me that I was in the room. I introduced George to Paul Williams. When I look back at it now, I realized that he was over the Beatles by the time I met him. He was onto another part of his life. I was still in awe. I didn't realize the internal problems the Beatles were having. I told him their song "Within You Without You" changed my life. Then he told me I was naïve. [laughs] He must have encountered thousands of people that just wanted to be with him, but he was very kind to me. I was mixing "My Sweet Lord" with him. It was an amazing thing to happen to me, because I remember, as a high school kid, the first day Sgt. Pepper came out, I sat in front of my mother's Packard Bell record player, and I reveled at the cover in my hand. I looked at it, and I said, "This is just amazing to me." I grew up listening to Ray Charles, and I grew up with Frank Sinatra and all kinds of different music. This was my era. We were with the Beatles and Jackie Wilson. I loved Motown. Then, the Beatles were basically bringing R&B music back to the United States, because we had all these pop stars like Fabian, Frankie Avalon, and Elvis, who were also doing Black music for white people. The Beatles were basically doing Phil Spector records and listening to Little Richard. I was listening to Major Lance, Smokey Robinson, and Marvin Gaye, and they were too. The British invasion was great. In 1966, when I graduated from high school, we were in the middle of—it seems like we're still there—the Civil Rights Movement.
As you look back a half century later, what are your feelings about working with Billy Preston on this album and achieving a level of success that few people obtain during their careers in the music industry?
Manny Kellough: Everybody was experimenting back then. Tommy was experimenting, and we were all kids. We were all young. Billy had just been signed and Tommy Vicari had just been signed to A&M. We were all experimenting. I'm very proud to say, when we went big, the Preston Band went big. Tommy Vicari jumped out too. Everybody was blossoming at the same time. It was the honor of my life to play with Billy Preston. 
Tommy Vicari: This album has always been a favorite of mine. It was the first record I did, and it went to number one. Billy was a performer. He actually went out and played with Traffic, and he was with the Beatles. He was on the roof with them during their last concert. It'll be interesting to see the new Peter Jackson documentary about the making of the Beatles' album, Let It Be. Billy was the piano player there. I've always loved that record. I've had several different careers in my life with different artists, different relationships, and most of them came to an end. It is just inevitable. The good part of it is that the music lives on. Billy was one of my favorite people and artists of all time.