It was winter of 1994, and I had just scored a sweet assignment to interview the king of "champagne soul," Barry White, in Europe. Arriving at the chaotic passport office the following morning, the middle-aged woman behind the counter popped her sweet, sticky gum and smirked. "So, why do you need to get your passport so fast?" she inquired sassily. 
Smiling, I replied, "Because I'm going to Belgium to interview Barry White." Glancing at me as though she were hearing things, the snippy civil servant suddenly stopped smacking and simply stared. "Are you for real?" she stuttered. When I nodded my head, her smile was bright. "Come back after three o'clock, and it will be ready." 
Indeed, Barry White has had that effect on women since speaking (not even singing) his steamy lines on Love Unlimited's "Walkin' in the Rain with the One I Love" in 1972. A household name for folks who grew up under the spell of stereophonic strings swelling from the soul kitchen back in the '70s, fans of kitschy pop culture, and crate diggers enticed by the constant samples, Barry White's sweet sounds have aged gracefully. A musical signifier for yearning, lust, and love in countless movies, television shows, various commercials, the smoothed-out tribute song "Love Unlimited" by Fun Lovin' Criminals, and Bill Cosby's still-hilarious 1976 parody "Yes, Yes, Yes," White's style is eternal. 
"Producers had used strings in soul music before, but not the way Barry did," says manager and old friend Ned Shankman. "He played these big string sections like it was an individual artist. He had a brand-new sound that was so intoxicating." Shankman and White had been in business since the day Barry walked into his law office in 1972 looking for representation. "Barry had all the talent and intelligence, but he was pulling himself out of the ghetto," Shankman recalls. Barry, who was raising four children with his first wife, Betty, whom he had lost his virginity to in Exposition Park when he was fourteen, often hitchhiked into Hollywood looking for studio work. "He had holes in his shoes the size of silver dollars." 
With gonzo rock critic Lester Bangs describing him as a "molasses-voiced monument," White reluctantly released his first hit single "I'm Gonna Love You Just a Little More, Baby" in 1973. Although White sang in a few doo-wop groups in the '60s and played drums for Jackie Lee on the road, after working as a producer, arranger, and A&R man, he preferred being behind the scenes. 
"I like to be in the background," Barry said later. "Plus, I don't have a lot of respect for artists, because they want to be babysat. They want to call you at four in the morning, and if they don't have certain things in their dressing room, they [say] they're not going on. Most artists are babies, and I never wanted to be part of that." 
Signed to 20th Century Records as a solo artist in 1972, seemingly overnight the former Watts street gang member transformed himself into one of the most popular performers on the planet. Joining forces with the late orchestrator/string arranger Gene Page—who that same year had done the Blacula soundtrack as well as fine-tuning White's "soft-porn, aural-chocolate sound," as critic Barney Hoskyns described it—White released successive gold and platinum albums over the next seven years. 
Page, along with drummer Earl Palmer and saxophonist Plas Johnson, was one of the few Blacks down with the California posse of musicians later known as the Wrecking Crew. The collective played with producers Brian Wilson, Quincy Jones, Phil Spector, and Bones Howe, among others. White and Page met in 1963 when they were paired as co-arrangers on Bob & Earl's addictive Marc Records single "Harlem Shuffle," a song the Rolling Stones remade in 1986. In the '60s, when White worked for Bob Keane's labels Del-Fi, Mustang, and Bronco, he hired Gene Page to do arrangements. During that same period, Page was recruited by Phil Spector to arrange strings for the Righteous Brothers' "You've Lost That Lovin' Feelin' " in 1964; he also worked with producer Lou Adler on "California Dreamin' " in 1965. 
With a name that became synonymous with romance, Barry White's music was the aural equivalent of wine and roses, Jacuzzis and satin slippers. Combining simplistic soul grooves with lush arrangements, White created his own version of the California-soul style as popularized by Dionne Warwick and the 5th Dimension. Like the cool jazz of West Coast players Chet Baker, Art Pepper, and Gerry Mulligan, this was cool soul created by artists who were as at home with symphonic music as they were with R&B. 
Influenced by the walls of sound Phil Spector constructed before losing his mind, the classical records his mom played in their Watts home, and the beauty of Holland-Dozier-Holland's many Motown jams, White's version of pop was bigger, Blacker, and sexier than anything that had come before it. 
White's hits include "Never, Never Gonna Give Ya Up," "Can't Get Enough of Your Love, Babe," "You're the First, the Last, My Everything," and "Your Sweetness Is My Weakness." In 1974, he did the soundtrack for the underrated blaxploitation feature Together Brothers, which was funkier than his usual albums. Still, he didn't seem to think highly of the film. "I'm not interested in police chases and guys selling dope on the corner," he said. "The only reason I did Together Brothers was because 20th Century led me to believe the movie was important to them, but it really wasn't. The movie didn't do nothing, but the album went platinum." 
In addition to his own material, White penned and produced hits for offshoot groups Love Unlimited and the Love Unlimited Orchestra. He also produced various artists signed to his Soul Unlimited Productions including the following albums, mostly from 1974: Tom Brock's I Love You More and More (20th Century), Jay Dee's Come on in Love (Warner Bros.), Gene Page's Hot City (Atlantic), Gloria Scott's What Am I Gonna Do? (Casablanca), and White Heat's 1975 self-titled debut (RCA). 
"None of those acts made any hits," says former White Heat member Greg Williams, who later cofounded the romantic Motown group Switch alongside keyboardist/vocalist Bobby DeBarge. Via telephone from his home in Los Angeles, Williams chuckles, "I can still see Barry now, walking into the studio wearing Bermuda shorts with his ashy legs." 
Writing about White and Page's masterful "Love's Theme," which became the Love Unlimited Orchestra's signature song, author Alice Echols notes in Hot Stuff: Disco and the Remaking of American Culture (Norton, 2010), "White's single was remarkable for the way it upended the conventional wisdom about the marketing of music, and, like his recent R&B hits, it also underscored a trend in soul music away from the gritty and the raw." 
After years of struggling, Barry White began creating the perfect '70s soundtracks for assimilation into the mainstream. This was the post-protest music for a new generation of Black folks who didn't demand the death of whitey, but instead Hustled with his women on integrated dance floors. 
In fact, though Barry White hated being labeled a disco artist, his soul symphonies were the strobe-light highlight of any club night in the '70s. "What made Barry White the perfect Hustle music was that it wasn't too fast," says New York City teacher and Hustle champion Bryan Scott, who once danced to White's music at Leviticus. "Though a lot of dancers liked 'Love's Theme' best, my favorite was 'You're the First, the Last, My Everything.' Although the song still had a pulsating beat, there is still a coolness to it."
However, by the late '70s, Black music was going through a technical transformation, and, for he and his contemporaries Isaac Hayes and Curtis Mayfield, the reign of seasoned soul men soon ended. Although White signed a multimillion-dollar deal with CBS Records in 1979, releasing the ill-fated album The Message Is Love, the hits simply stopped coming, and it appeared that the maestro had lost his mojo. 
In a crazy year that included the suicide of Donny Hathaway, rap music bubbling to the surface in the Bronx, Rod Stewart screeching about being sexy, and newcomers Shalamar zooming up the charts, the sound of young America was once again changing. Certainly, the same was true on the rock side, where surf music had evaporated and Hotel California had burned to the ground. 
Yet, being a scamp from the time he was a boy, Barry White refused to stay down. Taking a hiatus from the business for a few years, he traveled around the world and worked in his RISE (Research in Sound Excellence) studio with musical director Jack Perry. 
"Barry and I first met in 1969," Perry told me in 1994 as we stood backstage at the Vorst Nationaal, the venue where White was to perform. "He borrowed a Roberts reel-to-reel two-track to record the demo for Love Unlimited's 'Walkin' in the Rain with the One I Love,' and I didn't see him again until 1980." 
Perry helped Barry build RISE, where the first album he recorded was a duet disc with his second wife and former Love Unlimited singer Glodean James. The studio was built in a separate house across from his residence and became Barry's home away from home from 1981 until 1993, when it was destroyed by an earthquake. One of the last songs recorded there before the earthquake was his 1994 comeback song, "Practice What You Preach." 
Signing with A&M Records in 1987, he released The Right Night & Barry White, which contained the single "Sho' You Right." Still, it wasn't until three years later when White's old friend Quincy Jones recruited him to be part of a quartet that included El DeBarge, James Ingram, and Al B. Sure to sing on the stellar ballad "The Secret Garden (Sweet Seduction Suite)" that a real comeback effort was launched. As far as soul fans were concerned, that was when it became obvious that big daddy wasn't about to be ignored.
During this same period, Barry White began slipping back into our consciousness with television appearances, including a bugged episode of The Simpsons from 1993 called "Whacking Day." It wasn't the first time White had been animated, having appeared in Ralph Bakshi's controversial classic Coonskin (1975) as country-ass Sampson/Brother Bear. 
Although White was a self-proclaimed "movie freak," with beautiful customized screening rooms in his mansion as well as RISE studio, he vowed never to make another film after Coonskin. "Bakshi is an animation genius, the way he mixed real life with the animation," White said. "I really respect him, but I didn't like being woken up at three in the morning to shoot something at one in the afternoon. Oliver Stone wanted to cast me in The Doors movie, but I told him, 'I'm a music person. Give that part to somebody striving to be an actor.' " 
Not above making fun of his lover-man persona, Barry made a few guest appearances on the Late Night with David Letterman TV show, the funniest being an entire episode titled "Camping with Barry White" in 1983. When Letterman finally interviewed burly Barry, he admitted that his wife Glodean introduced him to the great outdoors. "Where I come from," White said, referring to the tough South Central, Los Angeles, neighborhood, "we camped on your chest or your doorstep." Although White was smiling, it was also his way of showing the world the badass behind the velvet jacket.
By the time I soared across the ocean and met the man who taught a generation of men how to talk shit but take it slow below the waist, Barry White achieved a Black pop coup by staging a comeback with his 1994 hit on A&M Records "Practice What You Preach," which was cowritten by Gerald Levert, who had had success beginning in the '80s with the R&B group Levert and whose father, Eddie, is a founding member of the O'Jays. Six years before our meeting inside his Four Seasons suite in Philadelphia, I'd seen the Jheri-curled Levert trio (featuring little brother Sean Levert and Marc Gordon) opening a sold-out Bobby Brown concert, new-jack swinging and singing their hits "Casanova" and "Just Coolin' " on the stage of Madison Square Garden. 
"You wouldn't believe how many people in the music business dogged me when I said I had written songs for Barry White," Levert said. "'Why you want to give them tracks to Barry?' they said. 'He's old!' We forget that performers like Barry White have given us real music." 
---
Watts Side Story


Growing up a child of television, I viewed Los Angeles as a mythical city controlled by Disney and sunshine: a place where everything was perfect and problems were solved by understanding sitcom parents like the Bradys, or Bill Bixby on The Courtship of Eddie's Father teaching his son life lessons as Harry Nilsson sang "Best Friend" in the background. 
"Life is good in Los Angeles," says the voice of gossip junkie Sid Hudgens (Danny DeVito) in the beginning of L.A. Confidential. "It's paradise on earth." Yet, it wasn't until Sanford and Son premiered on NBC in 1972, the same year Love Unlimited released their debut single "Walkin' in the Rain with the One I Love," that pop culture began embracing the community known as Watts. 
"Flat and impoverished, it is the last place on earth to look for the extraordinary or shadows of greatness," an announcer states about the community in a 1954 documentary on the bizarre Watts Towers. A shadow city within a city that most Caucasians simply ignored, Watts had its own music scene that had little impact on pop overall until rap exploded in the 1980s. 
With artifacts like Charles Burnett's brilliant film Killer of Sheep in 1977, NWA's debut album in 1987, Walter Mosley's Bill Clinton–endorsed book Devil in a Blue Dress in 1990, and footage from the Rodney King uprising in 1992, America's various glimpses of the South Central community are usually soaked in blood.
Like many of the Black folks who flocked to Watts in the 1940s, Sadie Marie Carter migrated west from her home in Galveston, Texas, to the angelic lights of Los Angeles in search of something better. Yet, when young Miss Carter got pregnant by a married man, she returned briefly to her native city, to the loving arms of her sisters. 
The city is known for being devastated by a hurricane in 1900, as well as the birthplace of legendary boxer Jack Johnson, who was known as the "Galveston Giant," and it was here on September 12, 1944, that Sadie gave birth to a baby boy she named Barrence Eugene Carter. Years later, back in Watts, when his daddy Melvin White was taking him to school, he crossed out Carter on the boy's birth certificate and inserted his own surname.
"It was that beautiful Taurus queen who made me interested in music," Barry told me about his mother in 1994, a month after his fiftieth birthday. "It's because of her I know music so well. Nobody's mother had a record collection like hers; she had stacks of 78s and knew every song on the radio, pop or Black. When I was four, she taught me how to harmonize, and the next year, saving fifty dollars from her welfare checks, she bought a good upright piano. That was when I started plucking around."
Clad in a black silk suit with no tie, big-boned Barry sat upright in a heavy oak chair inside a private tearoom at the Stanhope Hotel in Brussels. It was a few hours before showtime, when he, musical director Jack Perry, and a full orchestra would go onstage in front of the thousands packed inside the Vorst Nationaal theater. 
Yet, instead of resting up before the two-hour show, White cheerfully rode the Pacific Electric Railway down memory lane, back to the house on Fourteenth and Paloma he shared with his mother, little brother Darryl (who was thirteen months his junior), and that first piano in the living room. "My mother had never even told me she could play," he said, "but when I walked in the front door and heard her playing Beethoven, it was the most amazing thing, to this day, that I have ever experienced. It was so emotional that I had to play piano."
That night, preferring to skip dinner, Barry sat on the stool in front of the family's new instrument and didn't leave it much for the next few months. "My friends never saw me anymore," White said. "For the next seven or eight months, I just came home and practiced." A former music major who had attended Austin University, his mama tried to give Barry formal lessons, but the boy was rebellious. "One of the greatest gifts in my musical career was when she let me go my own way; it's amazing what her 'okay' did." 
Although she taught him about chords and theory, Barry taught himself a lot by listening to his mother's records, jazz and symphonic, as well as the music that popular jock Hunter Hancock played on his KFVD radio show Harlematinee. "One of my favorite songs to play was 'Earth Angel' by the Penguins," White said. Although Barry might not have known, the song was recorded inside a South Central studio owned by Ted Brinson. Later, Barry sang with harmony groups the Upfronts and a quartet called the Atlantics, with whom he released his first recordings at the age of twenty. Still, his love of pop and doo-wop didn't stop the church sisters at Tabernacle Baptist, where his mother was a member, from requesting his presence to play and sing. The musical lessons learned hanging with the choir were invaluable. 
"They taught me about five-part harmonies, octaves, unison, and many, many things." Although this was a few years before puberty put bass in Barry's voice when he was fourteen, he remembered, "The first time I sung a song, a woman started shouting. Man, that scared the shit out of me." 
However, while there was a cool factor to being able to sing—standing in the park puffing bush and harmonizing—Barry still kept his piano playing a guarded secret. Barry said that, with the exception of the congregation, "my mother and brother was my only audience. My friends didn't know I could play. I didn't tell nobody."
People don't even understand how gangsta Barry White is. Snoop Dogg, 1999
---
Street Fighter


With a three-pack-a-day cigarette habit, Barry White was constantly surrounded by smoke. As Barry flicked ashes into the crystal ashtray on the glass table, so much was said in his silence. Without a doubt, it couldn't have been easy for a young boy growing up in Watts to admit to his street-corner homeboys that he enjoyed doing something that could be considered sissified.
As Thomas Pynchon once noted in an essay about Watts, "Violence is never far from you." While the bang-bang boogie of the Bloods and Crips has had better marketing, including the countless platinum soundtracks fueled by Dr. Dre, Eazy-E, Ice Cube, Snoop Dogg, and Tupac, many folks aren't aware that even back in the 1950s, South Central gangs were banging. 
Years before flicks like Boyz n the Hood, South Central, or Menace II Society celebrated the cinematic charisma of California wild boys, gangs with names like the Gladiators and the Slausons were doing their thing in the '50s and '60s. Said Barry, "Southwest Los Angeles had four or five gangs; Westside had eleven or twelve gangs. The first gang I was in was called the Roaming Twenties, and then I joined the hottest gang around, the Businessmen.
"People don't understand young people's frustration," Barry continued. "The greatest thing ever to happen to young people today is rap music, because it's an outlet for that frustration. It gets it out of them." 
Sharing a tight bond with his brother, Darryl, who ran alongside Barry and the local hoods, Barry and his brother couldn't afford to buy the club jacket that featured a muscular devil with wings and the name "Businessmen" underneath. "One night, we had a meeting, and there was, like, three hundred guys there," said White. "And I told everybody, the more we wear these jackets, the more the police know right where we are. Most stopped wearing them that night.
"We was the Businessmen, which meant we was in the business of taking care of business," White bragged. For the first time, I realized that his famous rap-style singing voice has its origins in the poetic parlance of smooth-tongued hoods on Central Avenue shooting dice, playing pool, and talking smack. 
"My mother wanted us to quit," Barry said. "She was convinced that we was going to kill somebody or somebody was going to kill us. One day, I got pissed and screamed, 'How you think you walking up and down these streets at night? How you think you able to do that without getting robbed?' I told her we went to dances and sometimes fought, but I didn't tell her the crime shit."
Of course, it was only a matter of time before Sadie realized her sons were far from saints when baby brother Darryl got popped for the first time when he was eight years old. "He was the one who taught me how to fight," Barry recalled. "We'd be somewhere, and he always liked to fight. His idea of harmony was confusion, people screaming and hollering; he loved that shit. He told me, 'Once they see you're a fighter, you don't have to worry about getting jumped.' I'd seen guys get arrested before, but they were wimps. Soon as the police came after them, they'd go into hiding and crying and all that shit. My brother never did that. He'd wait for the cops to come get him. 
"During the Watts riots, my mother kept saying, 'I'm so glad your brother's in jail, I don't know what to do.' Darryl was as committed to crime as much as I was to music." Released from Folsom Prison (made famous by Johnny Cash's live album) in 1977, Darryl was murdered six years later. He was thirty-eight.
Still, when Barry was a teenager, he had his own crime spree going down in the streets of Watts. "For about eleven months, I couldn't go to sleep without stealing a car," remembered White. "I must've stolen about hundred and fifty, two hundred cars." However, it wasn't until Barry White got his own taste of life behind bars for stealing a bunch of tires that he figured he'd better "straighten up and fly right," as Capitol Records star Nat King Cole used to sing. After seven months inside, White was released on August 28, 1960. "I made a vow that I wasn't going back to jail ever again," Barry remembered. He was sixteen years old.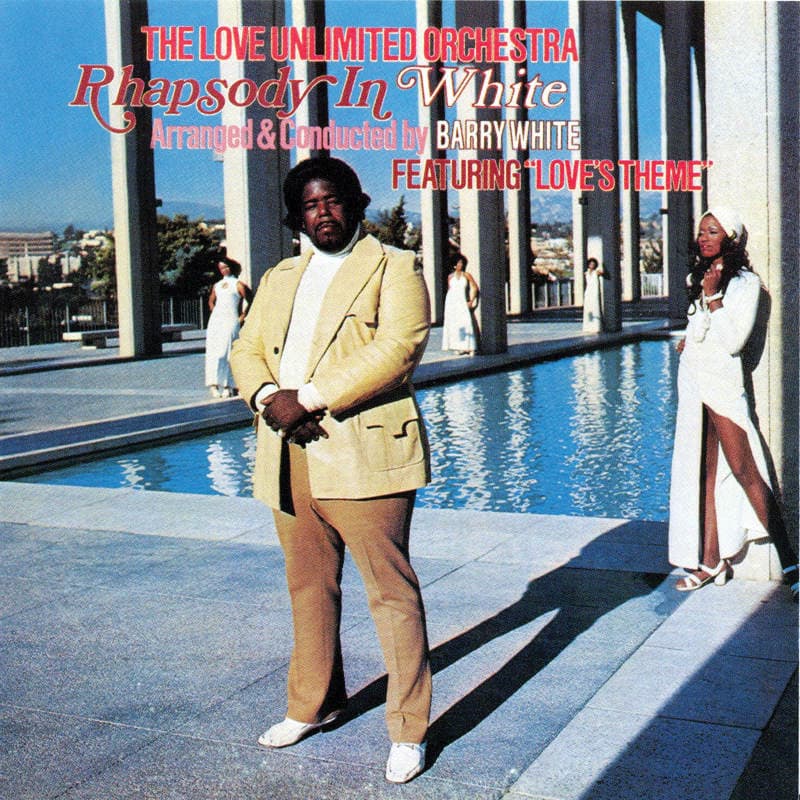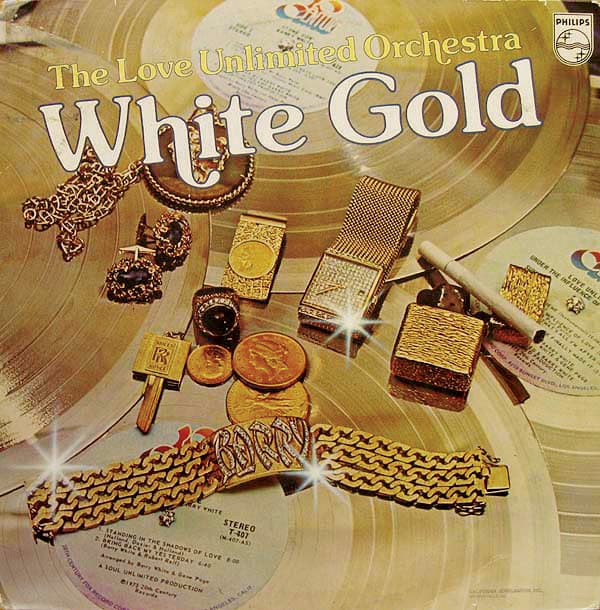 ---
Walls of Soul


While Los Angeles is often referred to as a studio town when talking about movie companies, the term could also be applied to the many recording studios scattered throughout the city beginning in the 1950s. From Sinatra over at Capitol to Phil Spector slaving at Gold Star to the doo-wop soul boys in South Central to the first waves of surf music taped in suburban garages, there was no shortage of spaces to create new pop anthems for the world to devour.
Three days after being released from prison, Barry found himself inside TGG Studios over on Highland Boulevard meeting postal worker/record executive Lummie Fuller. Forming Lummtone Records in 1959, Fuller recorded thirty-six songs on eighteen sides through 1965. Recording mostly doo-wop, groups signed to Lummtone included the Colognes, the Elgins, George Powell and the Troopers, the Five Ramblers, and the group White was auditioning for, the Upfronts. 
"In those days, you could record a hot record on Tuesday night and have it on streets and on radio by Wednesday," Shankman says. While excited to be chosen, the teenage White's real highlight was discovering the magic kingdom of sound contained within the small music factory: "When I walked into that room where that big mixing board was with those knobs and big-ass meters and the tape recorder, I just stood against the wall and observed everything in that room. I knew that was where I wanted to be."
For the next nine years, White put in work at various studios, played drums on the road for Jackie Lee, and was doing what he needed to do to stay in the business. Although his homey Gene Page would pass him loot whenever he could, Barry's Businessmen pride was getting the best of him. While he had his first wife and their four kids at home, he was still sleeping on recording-room floors instead of going home. 
However, in 1970, when White first met the fine foxes who'd eventually become his first mega-success, Love Unlimited, he knew that Diane Taylor and sisters Linda and Glodean James could be his Supremes, his Ronettes, his ticket out of Watts forever. 
"I met them at a friend's recording studio," Barry said. "They were a strange blend, because they had heavy voices. Like, Toni Braxton heavy, Anita Baker heavy. Love Unlimited was the first complete album [1972's From a Girl's Point of View We Give You…] I had ever done. I went underground for seven months. I would write from morning to morning. I'd close my eyes for a minute on the couch, and then it was back to the music. From that, I got my first million seller with 'Walkin' in the Rain.'" 
Prior to working on the Love Unlimited album, Gene Page snuck Barry into a closed Holland-Dozier-Holland session so the young producer could observe his aural idols at work. "Gene lied and said I was a backup singer," White said, laughing. "Holland-Dozier-Holland showed Black men and women that it ain't just about bass, drum, and guitar. They wrote songs that took my head in another direction of music. Those guys were my deans." 
In the same way that a blaxploitation character ain't jack without a dope theme song, great pop auteurs can't compete without their own studio. So, in the same way Phil Spector had taken over Gold Star in the '60s, White made Whitney Studios in Glendale his headquarters throughout the '70s. "I found Whitney, because I wanted a studio that wasn't in Hollywood," White confessed. "I wanted to be in private and serenity and peace when I cut that Love Unlimited album. The only other people who cut there were Hanna-Barbera's cartoon overdubs and choirs recording Christmas albums. After I cut Love Unlimited, then I did my solo record there. Wasn't nobody from the hip side of the business recording there, but when I opened it up and blew it up, they started coming."
Greg Williams, whose band White Heat was signed to Soul Unlimited Productions and also played at White and Glodean's wedding in 1973, says, "Barry loved the sound at Whitney Studios." Having sat in on the Whitney studio sessions in 1973 for Can't Get Enough, Williams reveals, "Barry always started with the drums, that was his foundation, because they held the groove; then the melody, then the lush string arrangements. He'd tell Page how he wanted the violins on top of the cello. He'd scream, 'Make the motherfuckers dance, Gene!' I learned a lot from Barry about arranging; he'd tell me about when he was a drummer, and I loved the way he would direct Gene on the strings. Not taking anything away from Gene, because he was a genius," Williams continues, "but Barry had very definite ideas about what he wanted." 
Although White relied on Gene Page to write the charts, White communicated with the band musically by "humming it to them or playing the line on a piano." He adds, "Like I told my mother, to know music isn't to write it or read it, it's about feeling it." And, for the next ten years, Whitney was where Barry White felt it.
In 1999, Barry White released his last disc, Staying Power, which included duets with Chaka Khan and Lisa Stansfield; the album went on win two Grammy Awards. Four years later, on July 4, 2003, White died at Cedars-Sinai Medical Center in Los Angeles. He was fifty-eight. 
Seeing pictures in Jet magazine of his cremation ashes scattered from a yacht off the California coast, I thought about Barry telling me, "Music is sacred always. Music is the most powerful element to human peace, tranquility, heartaches, and heartbreaks. Music has something in it that if you're up, it can take you higher, and if you're down, it can take you lower. 
"Shit, did she walk out on you? Took all the furniture and left you the toilet paper sitting in the middle of the floor? Get your favorite tune and play that son of a bitch. It will take you down lower than where you are. And through that same song, it'll bring you back up." Sho' you right.