Harry Whitaker spent most of 1970 with Roy Ayers and his newly formed band Ubiquity, composing and playing keyboards on songs that would eventually become their debut LP He's Coming. The band had returned from a summer tour to autumn in New York, and Whitaker was dipping into the world of commercial session work to help pay the bills. Eugene McDaniels was one of the many music hustlers on the scene, albeit one who'd scored some respectable hits in his time. "We were all doing jingles so we saw each other every day up in the '50s," Whitaker says, recalling the midtown Manhattan musical nexus centered on the Brill Building. When McDaniels approached Whitaker about arranging some songs for a recording project, Whitaker accepted.
"It was my first official arranging job," he recalls, "and the budget was not big. I wanted to use horns, but we couldn't afford them." Not one to be fazed by such a challenge, Whitaker requested and was granted an unusual (and presumably less expensive) alternative in the form of an extra bassist. "Eugene and I picked the players. He'd gotten Miroslav Vitous on acoustic bass and I picked Gary King to play electric. Gary was playing with the Hair musical at the time."
"Gene gave me the songs on a tape," Whitaker recalls, "They were just him playing guitar and singing. I had a couple of weeks to work on the arrangements, then we recorded." The austere musical palette gave a peculiar hue to the inventive accompaniment Whitaker devised. Coupled with the clear tenor of Richie Resnicoff's guitar, the written bass parts form a baroque counterpoint, illustrated precisely by the portentous tones introducing "Supermarket Blues." The eerie and immediately distinctive groove of "Jagger the Dagger" owes as much to Whitaker's arrangement of electric piano and bass as it does to drummer Alphonse Mouzon's peerless pedal work. "I wrote all the basslines and came up with the grooves," Whitaker attests. "'Susan Jane' was the only song I didn't arrange." Even when his playing is absent from the track, as in "The Parasite (For Buffy)," which grows entirely without keyboard, the bass and guitar intertwine in artfully effective simplicity.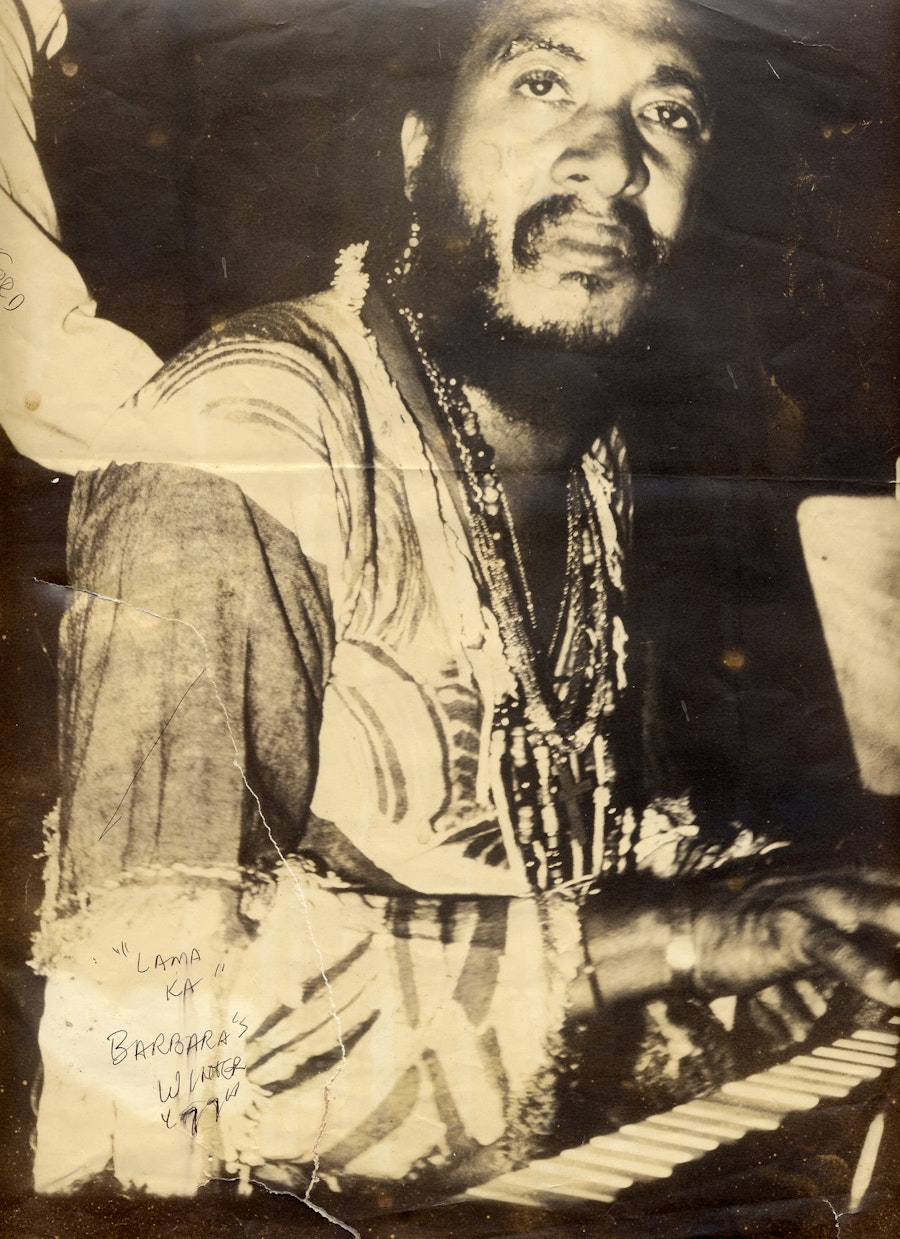 "Musically, there was no overdubbing. It was all live." Recorded mainly at the Atlantic Records studios in midtown Manhattan, Whitaker remembers an easy session. "There was no rush. I brought the charts and we just went in and did it. All these guys were good musicians and could read, and the songs were really not that complicated." The vocals, including the alto harmonizing of Carla Cargill, were overdubbed later.
Also present at the session was a close friend of McDaniels's, a young singer by the name of Roberta Flack. Taken by Whitaker's skills, she asked him to join her group. Whitaker turned her down, citing commitments to Ubiquity, but Flack did not forget the talented pianist. After four years in which the busy Whitaker composed the score to the film Coffy and recorded with Ubiquity as well as Mouzon and flutist Bobbi Humphrey, Flack came knocking again, and this time the moment was right.
Whitaker was Roberta Flack's musical director for six years, his contributions beginning with the pop blockbuster Feel Like Makin' Love, the title track written by old friend Gene McDaniels. While playing on future R&B standards like "And the Feeling's Good" and "The Closer I Get to You" with Flack, Whitaker continued to work as an in-demand sideman, contributing to numerous sessions both commercial and creative. In 1977, a small Japanese label issued his first album as a leader. Black Renaissance, as the LP was titled, has become a highly sought after example of soul jazz at its finest, and was reissued to critical acclaim in 2002. Today, Whitaker maintains a full schedule of performing and recording, and still keeps a copy of Headless Heroes around his Greenwich Village apartment.