Coming from small-town Indiana and growing up in the '80s, author Heather Augustyn wouldn't say she had privileged access to music in general, let alone Jamaican music in particular. However, a few MTV shows, such as The Young Ones and 120 Minutes, did expose her to the Beat and Madness before she became fully hooked to ska, thanks notably to a 1994 show of the Toasters in Chicago. But then, as a student in graduate school getting her master degree in writing, and willing to get to the bottom of things, she realized that there was not one book out fully dedicated to the history of ska—the "Jamaican jazz" that planted the seeds for all the reggaes to come—while there were about a million and a half about Bob Marley. Enough was enough, she thought. And on she went to put together her first book in 2010, a cornerstone called Ska: An Oral History.
She never stopped since: her fourth book, Songbirds – Pioneering Women in Jamaican Music, just came out and offers a chance to over fifty legendary female figures to tell their tales. As per usual with Augustyn, the book ventures on an all-out treasure hunt, tracking down the unsung heroines of the early days of local music on the island. Fascinated by this largely under-exposed angle, I found from interviewing Heather Augustyn, among other little-known facts, that the first sound-system operator was probably a woman, that "My Boy Lollipop"'s singer Millie is still as elusive as it gets, that even the biggest female producer was merely summed up to pearls and chiffon and satin in her days. Oh, and that these epic times were actually crucial to…season five of The Voice!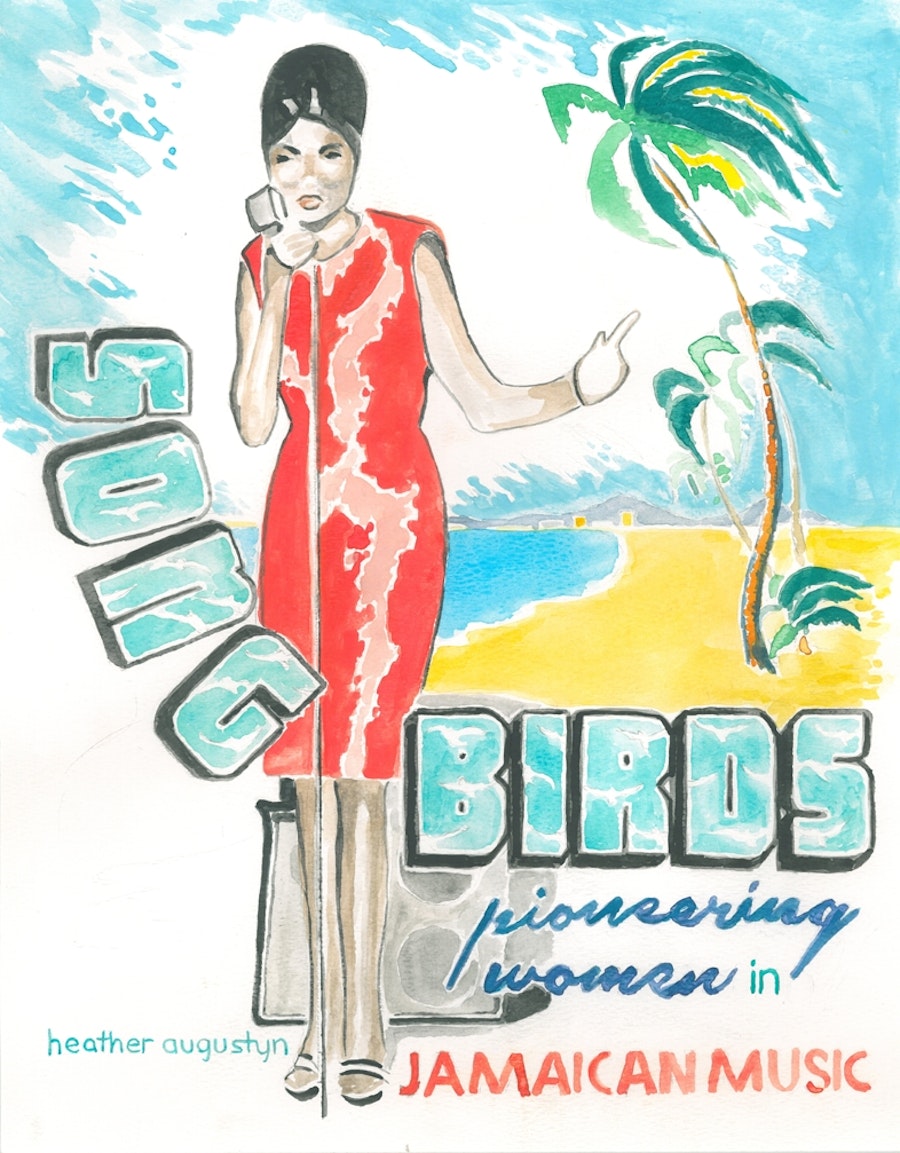 How did you get into reggae music, and most specifically ska?
Heather Augustyn: To be clear, I am definitely more a fan of ska and rocksteady than reggae. I like the melodic vocals of rocksteady, and I grew up listening to Bob Marley and Peter Tosh because my dad liked reggae, but the first time I heard ska, it wasn't anything I ever associated with these musicians. For me, it's all about the horns. But the beat makes it more interesting, more layered, so it's a combination of the two. Music with a straight-ahead beat is missing something, to me. But I think a large horn section with a multitude of harmonies, where each instrument takes their turn to solo and strut their stuff a little in that theme-and-variation pattern of jazz, is fulfilling. It's like having a meal and getting to savor every flavor, every spice, and then coming back to appreciate that meal all together again.
Before we get into your new book, let's talk about another one of your seminal publications—trombonist Don Drummond's biography, Don Drummond – The Genius and Tragedy of the World's Greatest Trombonist. For people who don't know the story, in what sense was Don's life both beautiful and tragic?
I wouldn't say Don Drummond's life was beautiful. While he had a mother who loved him dearly, she was unable to raise him by herself and so he was sent to Alpha Boys School where he lived and studied. While that childhood may not have been considered beautiful, what is beautiful is the output of music that Don Drummond was able to produce thanks to the structure, curriculum, and musical training he received at Alpha. Through the nurturing hand of Sister Mary Ignatius Davies, and his own diligence and talent, Drummond went on to gain employment in the island's top bands, gain exposure and opportunity on the stages and studios in Kingston, and ultimately produce some of the most complex compositions known to the genre. He helped to shape ska, which in turn shaped the careers of all of those who followed, including Bob Marley and Peter Tosh and Jimmy Cliff. He performed the instrumentals for these musicians.
What was tragic about his life, for those who don't know, is that Don Drummond, like many other artists who experience genius, suffered from mental illness. He was diagnosed with schizophrenia during a time of undeveloped treatment options, which meant he underwent electroshock therapy and medications that rendered him a zombie. He was unable to find adequate help. He suffered terribly. He was not the only victim of this suffering, however. Don Drummond murdered his live-in girlfriend, Margarita, a rhumba dancer who was crucial to helping the music of Rastafarian drummers to cross from downtown to uptown, further spreading acceptance of the music and culture. Drummond was sentenced indefinitely to imprisonment in the same mental institution that was unable to help him for years, and he was found dead in his room in 1969, likely as a result of medications that are no longer legally used for treatment of mental illness.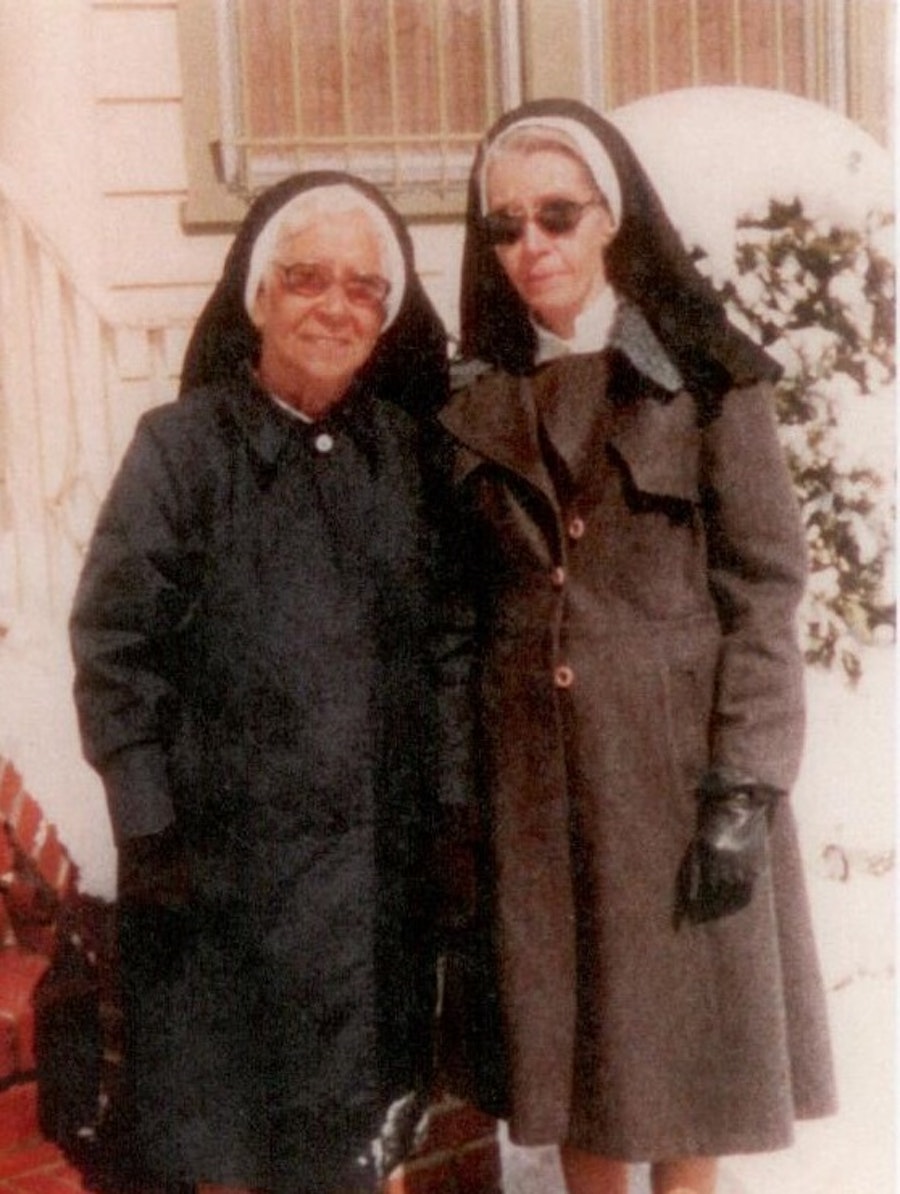 Was there somebody in particular that was hard to track down to complete the Don Drummond book?
Well, Don Drummond himself was part of the chase, and as I write in my introduction, he was a ghost that never fully actualized. I wanted to find more definitive answers through documentation, and although I was able to obtain some, like his death certificate, which was revealing, the documentation at [the] Bellevue [asylum] was supposedly destroyed in a hurricane, so that was frustrating. I wanted to find any family members of his as well, but that was a fruitless effort—many, many hours, too many to count.
One of the most fulfilling chases that did come to fruition was locating and talking to Margarita's daughter. We have established a friendship that continues today, so this connection was exciting for many reasons. In terms of the story, Margarita's daughter, Suzanne Bent, was able to provide a piece of the story that no one ever talks about—the aftermath of the tragedy.
Also, finding Margarita's niece and her half-brother were also fulfilling, because they could provide details of Margarita's life that helped to make sense of such a senseless situation. Without the family of Margarita, the story could not have been told.
On to the new book—was that an idea you had had for a long time?
It wasn't an idea I had for a long time, exactly, it was just something that I continued to touch on as I did my research, and so I finally listened to what my work was telling me.
It was really Margarita that did it for me. I admire her so much for her contributions to music that I began to consider the other women. I put together a paper I presented at the International Reggae Conference in Kingston in 2013 and focused only on Margarita, [female producer] Sonia Pottinger, and [ska teen star singer] Millicent "Patsy" Todd. Afterwards, people came up to me and suggested I write a book on women since none existed. When I heard that there were over 500 books written on Bob Marley, that was it. I decided that there needed to be at least one on the women in Jamaican music.
So my method was to focus on each individual woman, her story, starting from as far back as I could go. I started with the jazz era in Jamaica, so the 1940s, and worked my way up through those who had the starts of their careers in the 1960s or 1970s, because many of them still perform and record today. I didn't cover anyone beyond that time frame, and I'm sure I missed a few women, because as I went along I found that there really are so many! That was thrilling to discover. I also devote a chapter to the wives and mothers because, as we know, behind every good man is a good woman!
The first obvious name that come to mind regarding women in reggae would be producer Sonia Pottinger.
Sonia Pottinger was a phenomenal woman. She and her husband, Lindon O. Pottinger, started a recording studio in 1961 and they sold records from their shop in their home. But after they separated in 1964, Sonia had to build her studio and pressing plant behind the Tip Top shop out of necessity to raise and support her three children and a fourth child born in the early 1970s. But more than simple financial need, Sonia had a heart for the music, a feel and intuition that brought her recording and production company to new heights for her artists.
She was a sharp business lady. Over the years she recorded women like Millicent "Patsy" Todd, Lorna Bennett, Judy Mowatt, Phyllis Dillon, Carlene Davis, and Sonya Spence, but she also recorded male artists like Stranger Cole, Monty Morris, Ken Boothe, and Alton Ellis, U Roy, Big Youth, and groups like the Gaylads, the Ethiopians, the Melodians, and of course, Culture, as well as others.
But you'd never know of her power from reading the Daily Gleaner newspaper during the 1960s and 1970s. Instead of writing of her business sense and creativity, like they did for other studios owned by men, the articles mentioned what Sonia was seen wearing at social gatherings—chiffon and pearls and satin. Ridiculous! Thankfully, she was finally recognized in 2004 with the Order of Distinction, the nation's highest honor.
In her shadow, there seems to be more important "unsung heroines" in that history of the early days. For instance, who was Janet Enright?
You mean, who is Janet Enright! She is still alive and still sharp as a tack! I'm going to visit her next month and she is a dynamo. Janet was an instrumentalist on some of Kingston's biggest stages during a time when women didn't step foot onto the bandstand with men. She learned to play the guitar as a little girl and her family was well-to-do so she performed at functions for the prime minister and Louise Bennett and it was here she cut her musical chops.
But at the age of fourteen, she went on to perform for the Eric Deans Orchestra, the preeminent jazz leader of the 1950s. It was intended she would be a part of Deans' all-girl orchestra, but after she found them inadequate, she moved to perform with the men and she befriended Don Drummond and Wilton Gaynair, who took her under their wings. They ended up leaving Eric Deans and forming a combo of their own, Wilton Gaynair and the All-Stars. Janet then went on to form her own combo and she performed for a number of American artists when they came to play in Kingston. She is a tough cookie and a classy lady!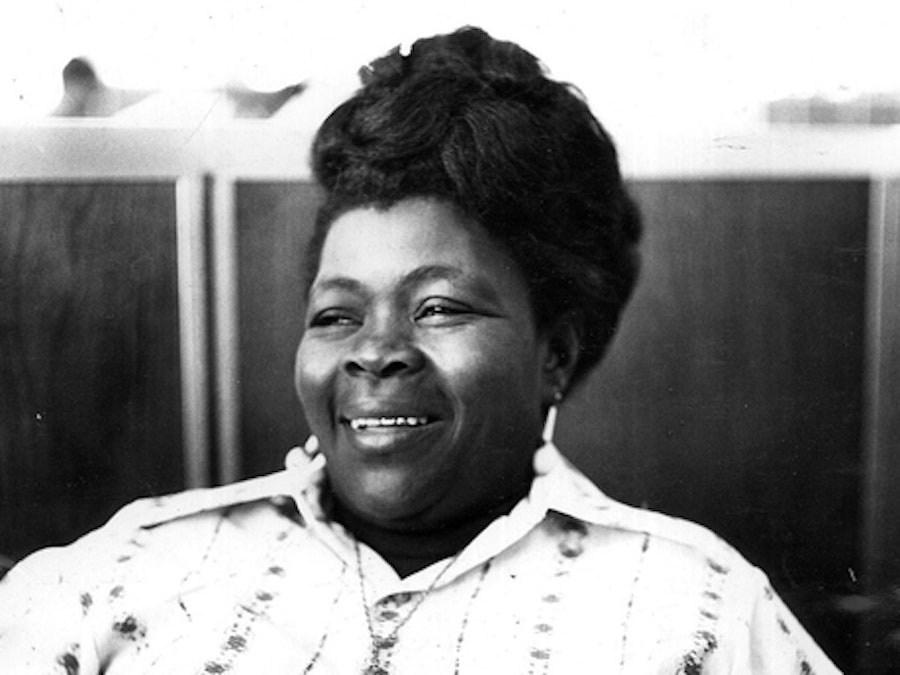 Did you, despite being a specialist, discover other of these "unsung birds" while doing the book?
Certainly, that's why I wrote the book! In fact, I devote very little to those we know about, like Rita Marley, and instead I discover the unsung heroines! There were women like Kentris Fagan, who was known as Girl Satchmo; Louise and Blossom Lamb, who were two cousins who performed mento and jazz in the 1940s and 1950s; Sheila Rickards, who recorded a haunting song for Bunny Lee called "Jamaican Fruit," which was a version of a song by American soul singer Zulema Cousseau called "American Fruit" and a reference to Billie Holiday's "Strange Fruit"; Adina Edwards, who was a blind accordion player and vocalist who got her start on the streets before going on to record for Dynamic Studios; Francisca Francis who sang blues without the use of a microphone because her voice was that big; and plenty of others.
Can you tell me more about the Carnations? Who were they, and how are they present indirectly in nowadays' pop culture at large?
The Carnations were an "all-girl" ska band, and I say "all-girl" in quotation marks because their drummer was a boy, Richard Chin—who was bass player's Ingrid Chin's brother. They never recorded and only played live at clubs in Kingston like the VIP Club, the Flamingo Hotel, the Myrtle Bank Hotel, Club Havana, and in Ocho Rios at Club Maracas and the Brown Jug, to name a few. They began in 1966 and a few years later became the Avengers and added a few men to the lineup.
The band's trumpet player, Christine Levy, later married Richard Chin, and although they are divorced today, after forty years of marriage, they are proud parents of Tessanne Chin, who was winner of [season five of] The Voice! Their other daughter, Tami Chynn, is also a popular Jamaican backup singer who has collaborated with Sean Paul, Beenie Man, and Lady Saw. She opened for the New Kids on the Block on their 2008 tour.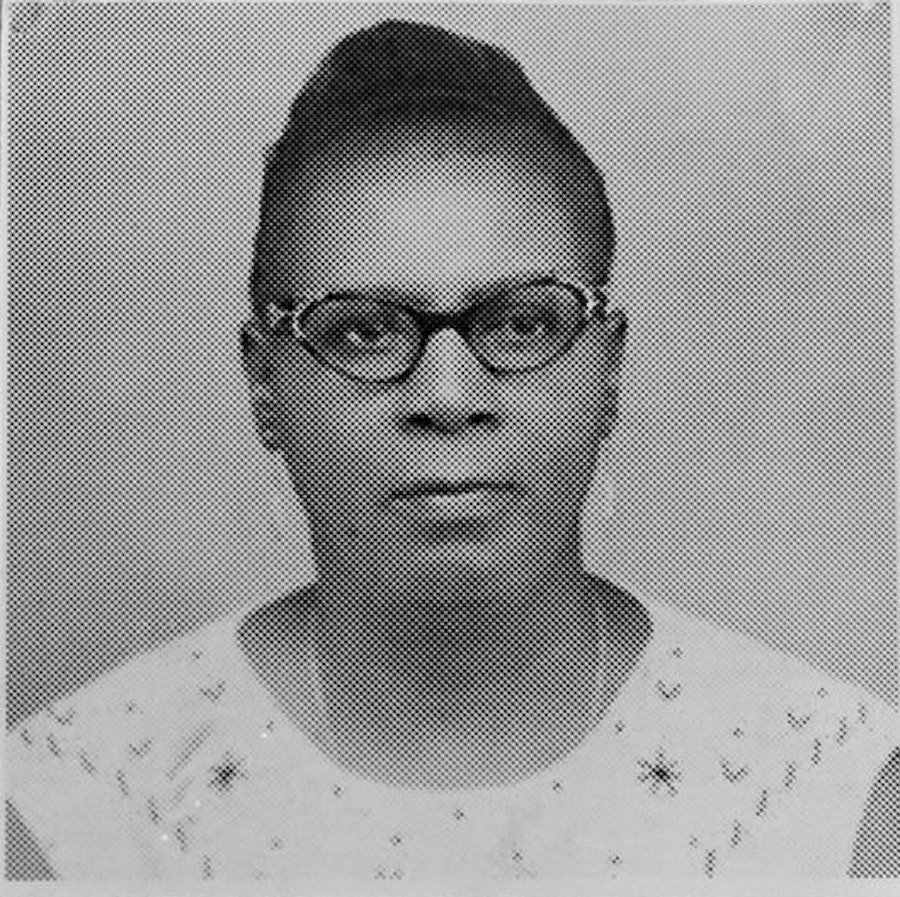 How was Studio One's boss Coxson Dodd's mother influential on the history of Jamaican music?
Coxson Dodd's mother was crucial! She was the first female sound system operator, in fact! Doris Darlington was a Maroon, and so she was given the nickname of the female leader of the Maroons, Nanny. Her store, first a food shop, then a liquor store, was called Nanny's Korner, and so if you see Coxson's "House of Joy," his sound-system speaker, it says "Nanny's Korner" on it and this is why—it is an homage to his mother.
He first began playing music, records he obtained from the U.S., while working in the farm program, at his mother's store. When Coxson Dodd had established his sound system in the early days, and when he traveled to the U.S. to purchase his records, Doris would go out to his dances and play the records for him. She was the selector! Not only did Doris help to set up and run Coxson's sound systems while he was away, but she was also a fixture around Studio One, which Coxson founded at 13 Brentford Road in October, 1963, and she ran her own music shop, Music Land, in the Spanish Town neighborhood of Kingston, five days a week.
She brought the records from Studio One to the shop in Spanish Town at 10 Cumberland Road. Coxson Dodd himself said of his mother, "She is the founding mother of everything, for without her nothing would've happened."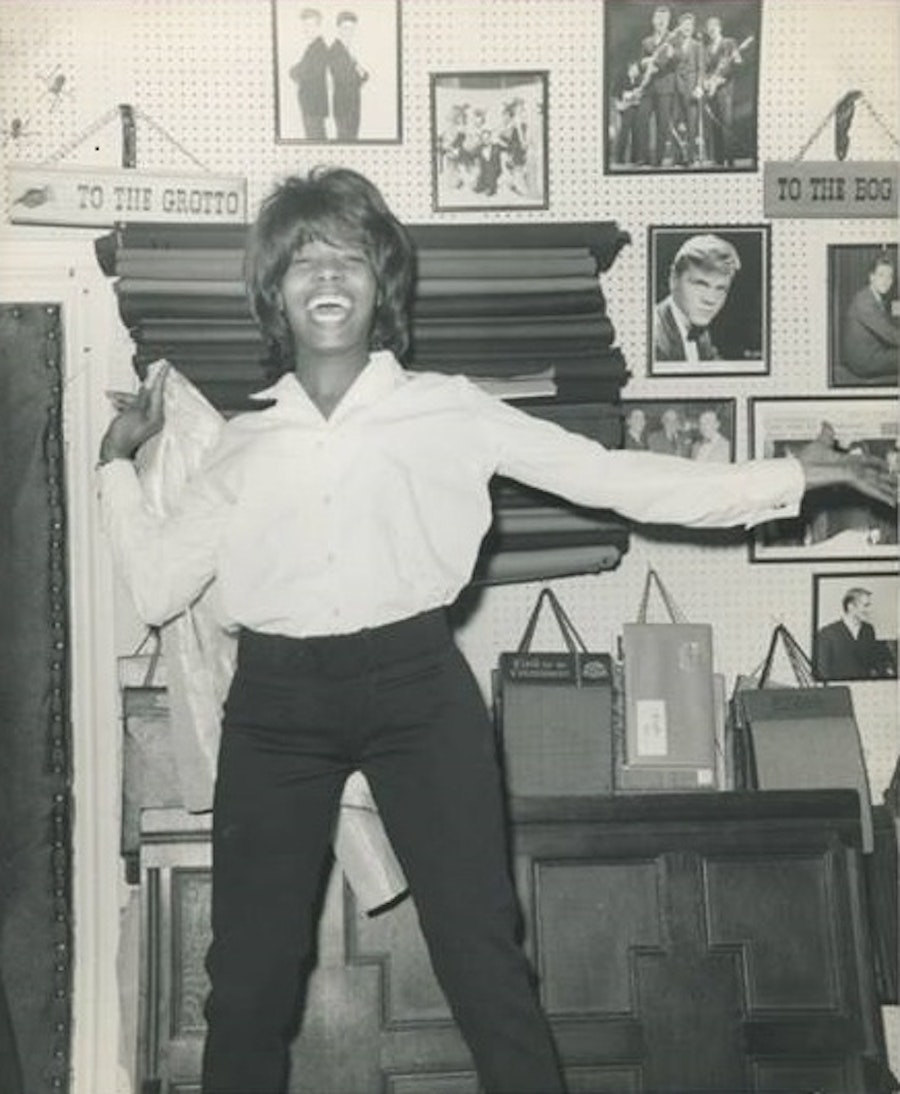 Who was the hardest character to track down for your new book?
Well, I think the one I feel most triumphant about securing an interview with is Millie Small. She is a very private woman. She is also very hard to find. So once I found her, convincing her to allow me to interview her and write about her was a challenge. I did this bit of research on Facebook. I don't know what I would do without Facebook, because I've been able to really connect with people in the Jamaican music community through this medium.
I started with Roy Panton since I knew he and Millie had performed together in the 1960s before her big hit, "My Boy Lollipop." He said he had tried to get her to return to the stage a number of times, but she hasn't been interested yet. He put me in touch with Millie's daughter. I didn't even know she had a daughter, so this was exciting in and of itself! And come to find out, Millie's daughter is a vocalist with some damn fine pipes of her own! She is even in a group in London. So I made contact with her and talked to her about my past work and what I would like to do with her mother's story. She said she would talk to her mom for me.
A few days later, I heard back from her and she said her mom wanted to know what kind of questions I'd ask, so I send some sample interview questions that included some typical questions, like the story behind her seminal hit and the resulting fame, but also some questions that were more pertinent to my book, such as her challenges as a woman and how she was treated by those who cared for her. Surprisingly, she agreed! Millie still lives in London today and she said that she hopes to one day to return to Jamaica for a visit, but it seems that she is quite comfortable at home and has a wonderful relationship with her daughter who is not only following in her footsteps, but making great strides of her own.
Are there people you were unable to reach, or who blew you off?
Yes, Totlyn Jackson was a disappointment. We talked over the phone a number of times, but she would never engage in a conversation for the book. She has a bit of documentation on her life that she was to send me, but that never came to fruition. I finally gave up because Myrna Hague-Bradshaw had already done quite a bit of work on Jackson's life and published an amazing article on her, so I drew from that and other sources. I think Jackson is just a private woman, and I respect that.
Who was you most memorable encounter on this book, and why?
Well, that's hard to say, because I've been fortunate to be in conversation with a number of these brilliant women. Susan Cadogan calls me at home to check in and chat, Yvonne Harrison and Roy Panton frequently email me and say hello and we catch up and they support me tremendously with their kind words, Millie Small's daughter and I chat from time to time and joke around and she is a firecracker, and so these are the encounters that remain. I am immensely thankful for the stories that these women shared with me, but more than that, I am thankful for the friendships.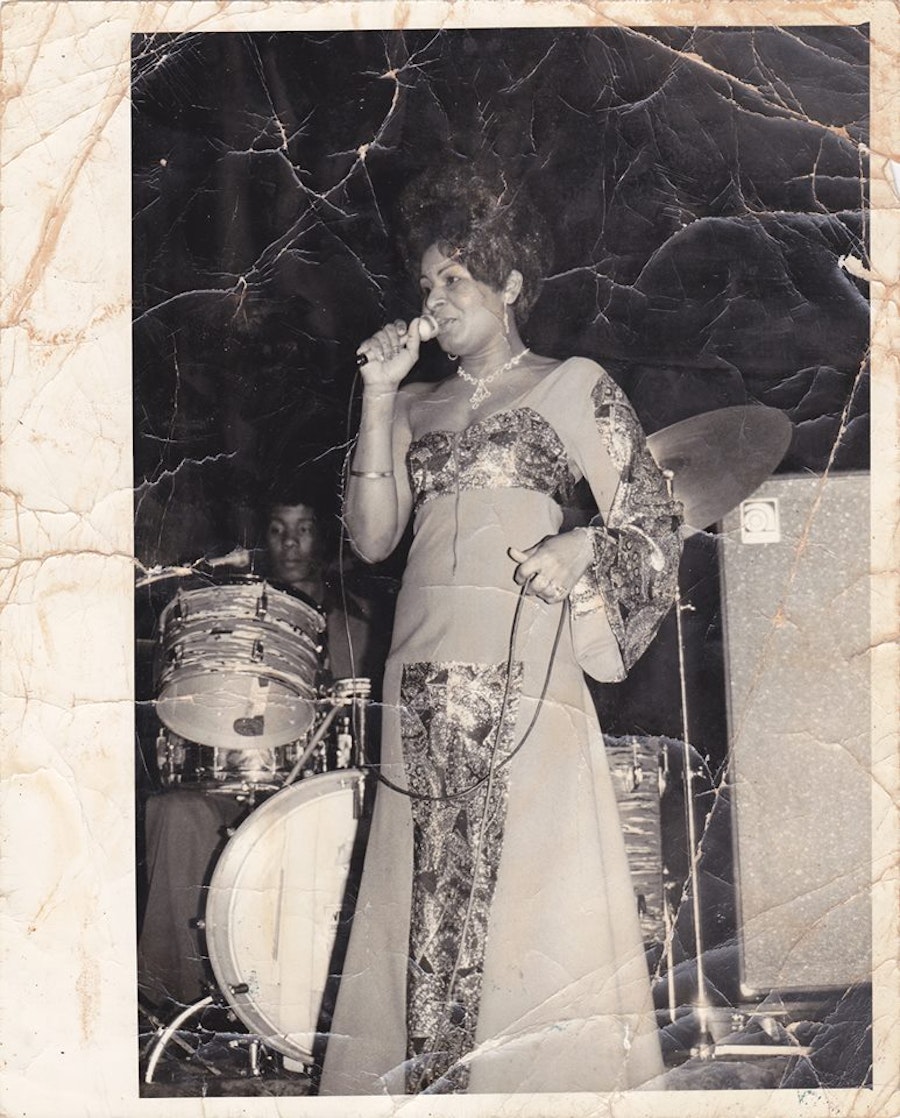 In conjunction with the book, the very small world of reggae writers is heavily a masculine affair, for some reason. Was it difficult for you as a woman to be accepted in the circle, at all?
There are certainly a few men who have the attitude that this is their domain, but I think they are a minority and they seem to just be small-minded and operate in a negative space overall. I don't dwell on those individuals. Most of the men who are true writers have been extremely supportive. Lloyd Bradley and David Katz are two individuals I put on a pedestal and look up to as mentors and they have been very supportive of my work in a way that I need, both critically and through encouragement. Others like Steve Barrow and Roger Steffens have helped with my manuscripts and brainstorming, which is immensely helpful.
Filmmaker Brad Klein has been invaluable to my writing—I can't even begin to touch on how he has helped my work, from providing contacts to traveling to sites in Kingston. And then there are the artists and producers who help point me in the right direction, give me information and contacts. It really has been a community of support and I feel no awareness of male/female barriers at all, which is refreshing after writing over four hundred pages about that topic! We've come a long way, baby!